Tonight's Live Eviction and Head of Household Competition is over. Plus, it's the twist that Julie Chen teased us last week, where the house will divide into two groups, have no interaction and in a Big Brother first, two completely separate games of Big Brother will play out simultaneously all week long, all of it culminating with a double eviction next like no other. But first, who was evicted ? Which two house guests are the two new Head of Households? Keep reading to find out that plus so much more! If you haven't tried watching the live feeds yet, this is a great time for you to give them a try! Click on any or our
Paramount +
banners right here at BBU, to start your sign up process. By doing that, and signing up as a "New" subscriber, we get a small commission fee, which we use to keep being able to bring all the news and live feed updates to you. The
Live Feeds
are truly where the Big Brother experience begins and ends, so give them a try today! Watching the Live Feeds, not for you? We're covering them right here for you in our Live Feed Updates Forum, just like we have for the past 23 years. If you like reading the updates, or being part of the live feed discussion threads, another way to help support all that we do here is my making a donation via our PayPal account - just click the PayPal donate button and follow the easy, safe and secure steps to make your donation. All of you are the driving force behind what we do here, and we could not do it without you!
Live Eviction, Live Head of Household Competition and a twist that will literally divide a house in 2.
Welcome to Big Brother!!
There's a LIVE audience tonight, the first in two years.
The house will be spilt into Big BroChella and Dyre Fest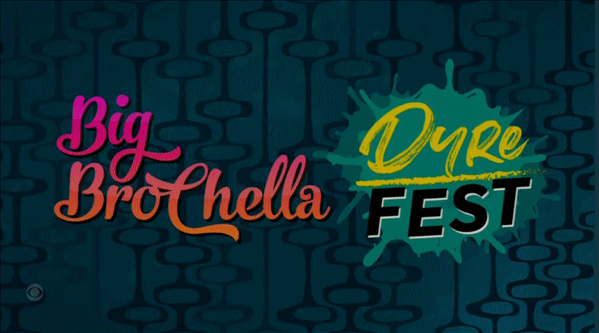 For now ... the BB casuals are watching how everything played out to Kyle not using the veto, leaving Indy and Terrance on the block facing eviction tonight.
The recap of Kyle's conversation about how he thinks there's another Cookout alliance forming, followed by Michael and Britttany's conversation with Kyle, telling him they do not see it playing out that way.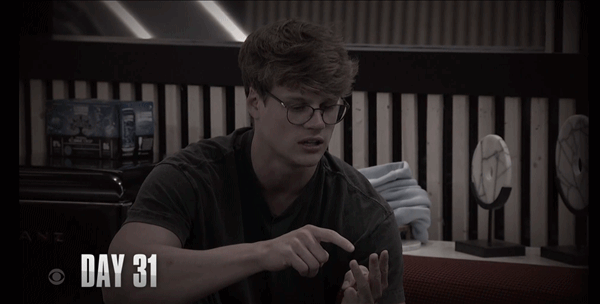 Now .. the recap of Terrance getting "inked up" ( his Ink 182 punishment from the Veto Competition )
There's a recap of Kyle "breaking up with Alyssa" and then asking her to "be his girlfriend" all in the same breath ...
And Taylor's punishment ... ( from the Veto Competition )
Julie talks to the house guests and congratulates them on making it to the "halfway point" of the game..
With a round of "what do you miss the most from home" questions from Julie.
We have another segment of Terrance's tattoos followed by the awkward celebration of Jasmine's birthday`..
where she asked them each, to tell her, two things they like about her.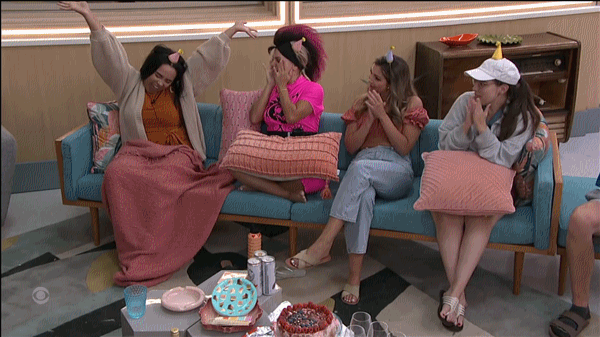 and a segment on Turner's feeling about that ..
( which is exactly how the Live Feeders feel watching the past hour of this show )
And, a segment of whether or not the Leftover Alliance will fall apart or stay together.
Up next ... either Indy or Terrance will be evicted and become the first member of the Big Brother 24 jury...
And... then ... we drop the biggest twist in Big Brother history ....
LIVE VOTING:
Monte - Indy
Michael - Terrance ( his sympathy vote for Indy )
Joseph - Indy
Jasmine- Indy
Alyssa- Indy
Brittany- Indy
Turner - Indy
Kyle - Indy
By a vote of 7 -1, Indy has been evicted from the Big Brother 24 house and becomes the first member of the jury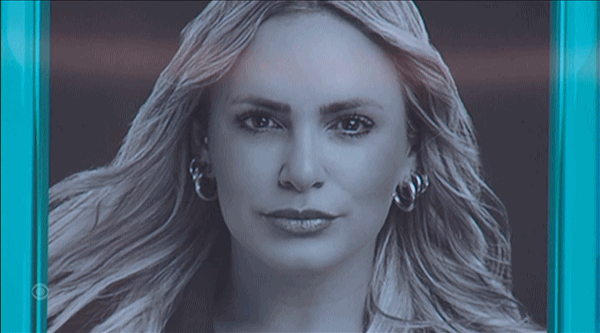 Julie talks to Indy ....
We come back from a commercial break with Indy already in a conversation with Julie
Indy - always expect the unexpected ... this is true ...
She says this votes shows her that she may have chosen the wrong people to be with her
Julie tells her that she can't say much, she can't say anything because she's a member of the jury ..
Julie- but I can ask you this, Taylor told you that you would not be on the block, yet you sit here with me evicted.
Indy- yes
Julie- what do you think happened?
Indy- from Taylor, I really believe she had other priorities and I don't really believe that it's her that has me in this position right now
Julie- so who do you think is responsible for your position right now?
Indy- Kyle.
Julie- because?
Indy- because we had an alliance, when he was on the block, we made an alliance, and I picked him to play the veto, he won the veto and he didn't save me
Julie- why do you believe that he didn't save you?
Indy- I believe that he has stronger alliances, and he was probably trying to protect Monte, because Monte was Taylor's target
Julie - mmmm
Julie- yet, you were in an alliance of 5 people called the "Five Swatters"
Indy- yes
Julie- Terrance who sat on the block next to you, was not a member of it ...
Indy- yes
Julie- how big of a surprise is it .. sitting here ..knowing hat you clearly didn't have your alliance backing you to stay in the game.
Indy- it's really frustrating and it's a big surprise ... but we talk a lot today and I figure out that other people found out about the alliance, and then other people were like "you know what Indy, you were in an alliance without us, so we're going to vote you out".
Julie- you watch Big Brother Brazil and we've heard you say several times that this Big Brother is no joke, what is about this experience that was so hard for you?
Indy- being in a house where people are manipulating and lying to each other ... to gain the big prize is really tough .. I'm not a liar.
Julie- does that happen in the Big Brother Brazil version?
Indy- it doesn't alot .. because it's the audience ...that decides who gets the money.
Julie- we tried that Season One . it didn't work in America, let's just put it that way.
Goodbye Messages
Alyssa- Indy, you've been my girl in this game since Day One, we've been roommates .. we've been festie besties, I have nothing bad to say about you, I adore you so much, and I'll see you on the other side ..
Terrance- Indy, this is very hard. We walked in literally together inside this house, you are one of the last people I walked in with, you're not gone, I love you, you know I'm always here, this is you boy Sweet T.
Monte- Chicka, I did not want to see you go home this week, but unfortunately I had to vote with the house. I've had a great time with you and I can't wait to hang out with you after this summer
Jospeh - Indy, baby, you know I love you so much, the princess of Favela,,, will always hold a special place in my heart, and just know that I tried my best to go as far as I can with you .. in this single player game. I can't imagine life without you know and I really hope that I can win this for the both of us.
Taylor - Indy, I am so humiliated by you being outside of the house this week. You know that this is never what I intended to happen. I can't wait to be your friend on the outside.. put in a good word for me with the best sugar daddy in the world .. God. See you on the other side.
Michael- Indy, I love you, thank you so much for being a great friend in this house. I have to be honest, I have been working in an alliance with Monte, Joseph, Kyle, Taylor, Turner and Brittany for the past couple of weeks. I've done my best to keep you safe with them, I promise you I will try to send home the people responsible for your eviction.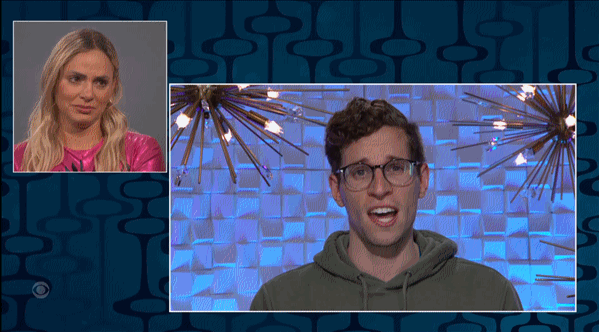 Julie to Indy - you looked shocked. What do you make of what Michael just revealed?
Indy- I already knew .. but I thought that was just my ... intuition .. or my mind... you know... and I didn't want to see it.
Julie- yeah , I hear you.
Julie reveals the new twist to the House Guests
One HoH inside with 4 other houseguests
One HoH outside with 4 other houseguests
No interaction between the inside and outside house guests
Inside and Outside will make nominations, play a veto competition, veto meeting ....separately
Thursday, two houseguests will be evicted.
It only takes 2 votes to evict next week for each of the two groups
Up Next ....
HoH Competition where two HoH's will be crowned ...
It's a knock out competition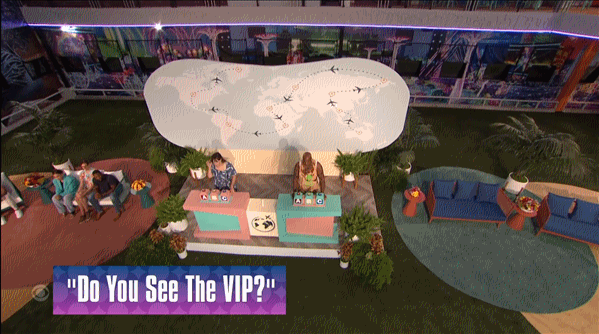 They will see an image .. one of their former houseguests will be holding a sign that says VIP..
They must determine which section that former houseguest is standing in
If you answer incorrectly, you are out and your opponent will chose the next person
1st HoH is inside
2nd HoH is outside
If you win this competition, you will be HoH of Big BroChella, living a week of luxury inside the house.
The runner up will be roughing it in the backyard in Dyre Fest.
Brittany vs Terrance ( by random draw )
Terrance rings in first - he's correct
Brittany is out
Terrance picks Joseph and Jasmine
Jasmine rings in first- she's correct
Jospeh is out
Jasmine picks Monte and Turner
Turner rings in first - he's correct
Monte is out
Turner picks Alyssa and Terrance
Terrance rings in first - he's correct
Alyssa is out
Terrance picks Michael and Kyle
Michael rings in first - he's correct
Kyle is out
Michael picks Terrance and Jasmine
Terrance rings in first- he's correct
Jasmine is out
There's only Turner and Michael left to compete
Michael rings in first- he's correct
Turner is out
Michael and Terrance compete for the 1st HoH spot
Michael rings in first - he's correct
Michael is the first Head of Household in side as Big BroChella
Terrance is the second Head of Household outside as Dyre Fest
Michael and Terrance will " schoolhouse pick" who they want to join them in their "Festival"
Julie- Michael, Terrance, as you both know, you will each reign over four houseguests. We will determine the groups with a school yard pick. Michael will be picking first. I'll leave you with that...... Goodnight houseguests
And that' leaves the causals hanging .... .but we'll find out on the LIVE FEEDS
Watching the Live Feeds not for you?
Let us do the work for you ... and you can catch up on all the drama inside the Big Brother 24 house with our
Live Feed Updates
.. it's there .. . in all it's crazy glory
Like what we do here?
A great way to support this website is by making a donation via our Pay Pal link.
We'll bring all the Live Feed Updates to you in our Live Feed Updates Forum.
We appreciate any support!
Catch up on all the drama inside the Big Brother 24 house with our r
Live Feed Updates
.. it's there .. . in all it's crazy glory
If you are not a registered member of BBU, we invite you to register and join us.
And, don't forget to follow us on Twitter -
https://twitter.com/BBrotherUpdates
As always, thanks for reading!
Lexie