Big Brother 24 Live eviction and Final 3 results are in! Who did Monte evict? Who are the Final 3? Also, we catch up on Big Brother jury's reaction to Terrance, Michael and Alyssa joining them, along with Joseph's reaction to finding out that Taylor has been sleeping with Monte. Plus, Julie Chen gets the Cookout's take on this season's alliance and the controversy surrounding Kyle. Keep reading for all that and more! And, you can always catch up on all the drama inside the Big Brother 24 house with our
Live Feed Updates
! If you have enjoyed your time here at BBU, reading the Live Feed Updates, being a part of the Live Feed Discussions or meeting up on episode nights, a great way to support all that we do here is by making a donation via our PayPal account - just click the PayPal donate button and follow the easy, safe and secure steps to make your donation. And, if you haven't yet, there's still time to take advantage of he the ONE MONTH FREE TRIAL of
Paramount +
by using the promo code
REALITY
. You can support his website and use that promo code to give yourself 30 days FREE to watch not only the Big Brother Live Feeds, but a whole range of other epic shows that Paramount + has to offer. Just click on any of the Live Feed links/banners right here at BBU, to get started with signing up, by clicking on our links/banners here, and subscribing, we get a small commission fee, which we use to keep being able to bring all the news and live feed updates to you. The
Live Feeds
are truly where the Big Brother experience begins and ends, so give them a try today! Watching the Live Feeds, not for you? We're covering them right here for you in our Live Feed Updates Forum, just like we have for the past 23 years.
Been out of the loop ? You can catch up on all the drama that happened with our
Live Feed Updates
From tonight's episode
We get the Monte/Taylor on again, off again, on again "showmance" story line
Followed by Terrance, Michael and Alyssa arriving at the Jury House.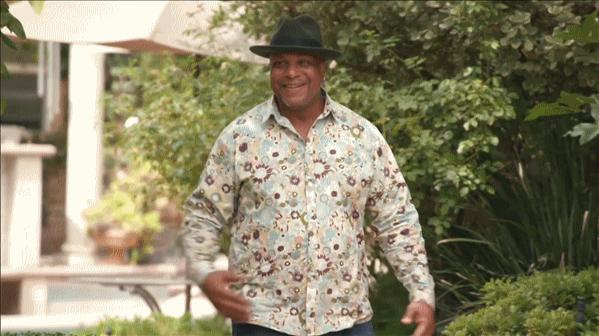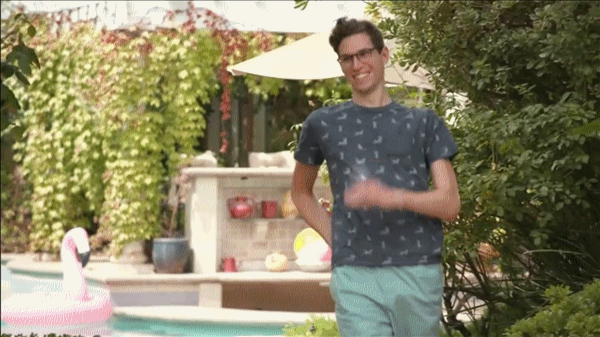 Their reaction to Micahel's arrival ..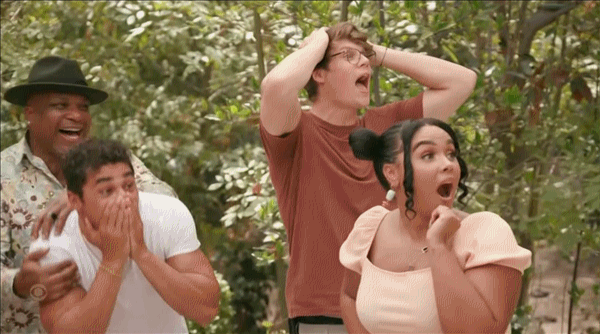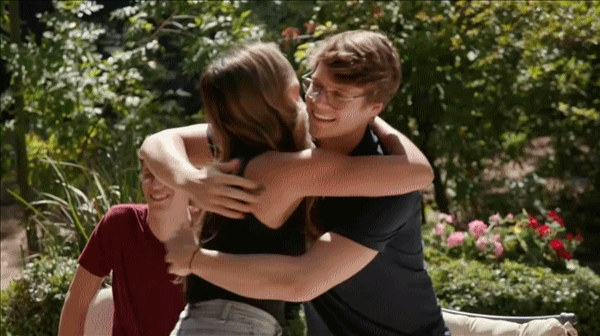 Alyssa spills that Taylor slept in Monte's HoH room for 3 days ..
Joseph's reaction .....
We watched the house guest get their family videos ...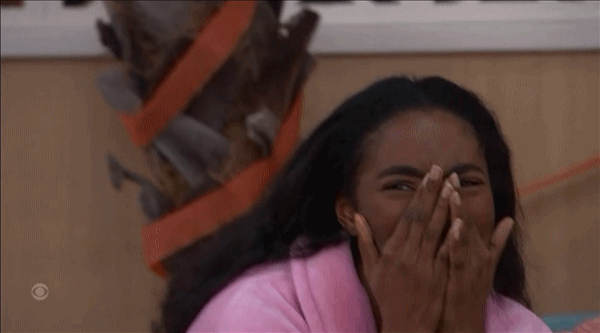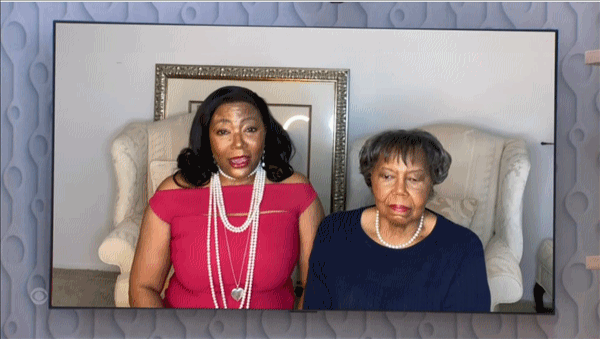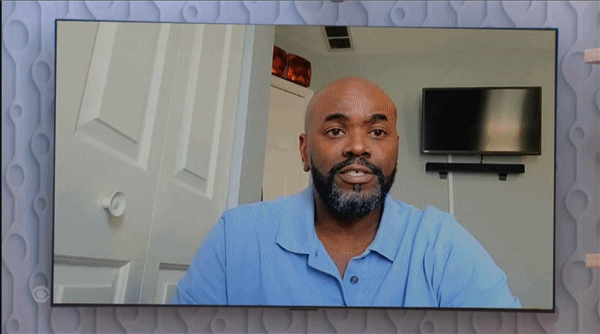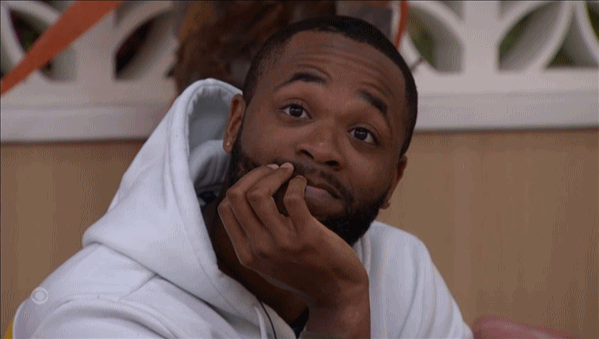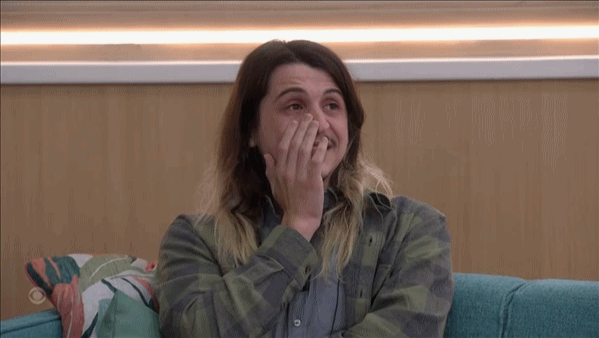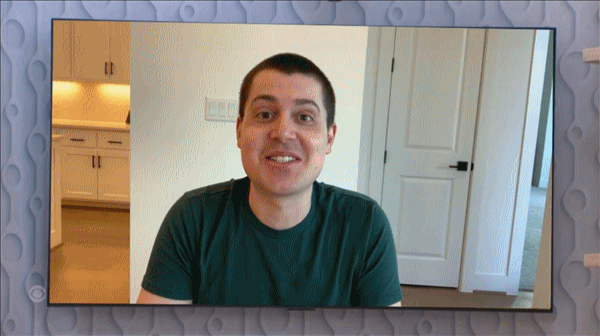 Final pleas ...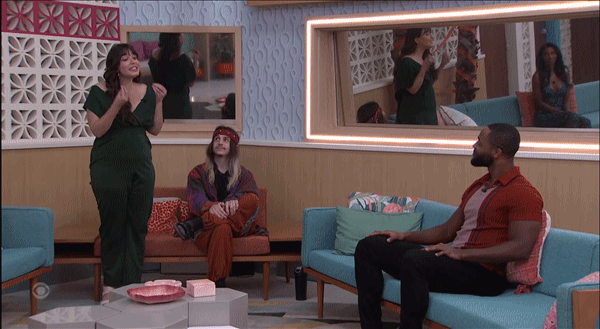 Brittany- Monte, you have the opportunity right here .. right now ... to make a game changing move by evicting Turner. YI know you think you can make that move, if you win the Final HoH ... but...you drastically increase your probability if you are competing against me.. we've competed in 13 comps together.. you've out performed me in 11 of those 13 and only 4 out of 9 for Turner. You don't win any extra money, by making this harder on yourself, and I don't want to have to tell you that " I told you so" .. so keep me in the house and bet on yourself.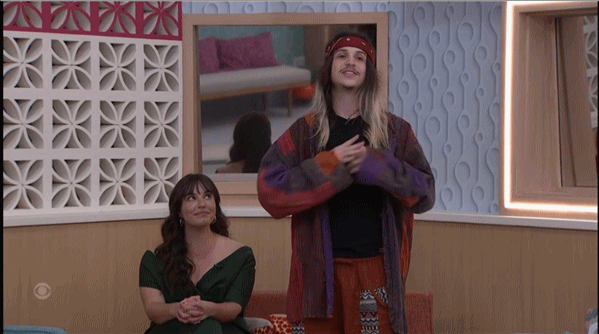 Turner- mad respect to Brittany .. but genuinely ......I would be bamboozled if you think Brittany is better for your game than I am. ...I have showed loyalty to the both of you ( Monte/Taylor ) ... Brittany on the other hand, I don't think has... Peace and Love to everyone, love you Julie, love you both, love you Brittany. Bam.
As expected ... Monte votes to evict Brittany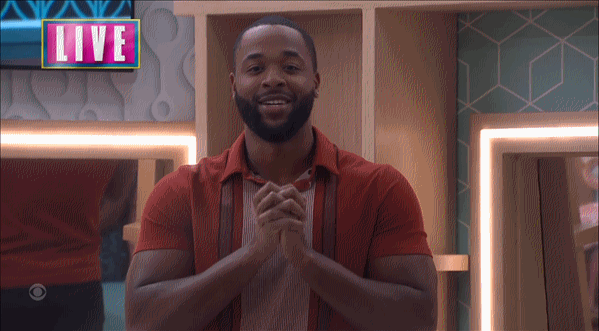 By a vote of 1-....., Brittany has been evicted from the Big Brother house.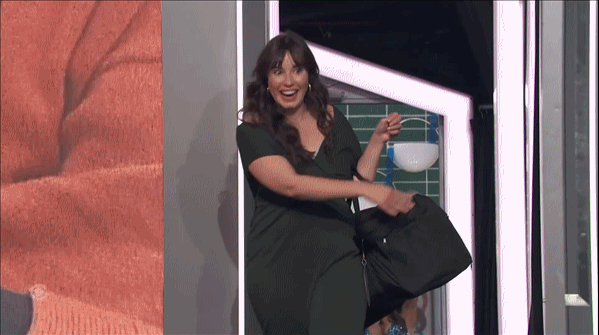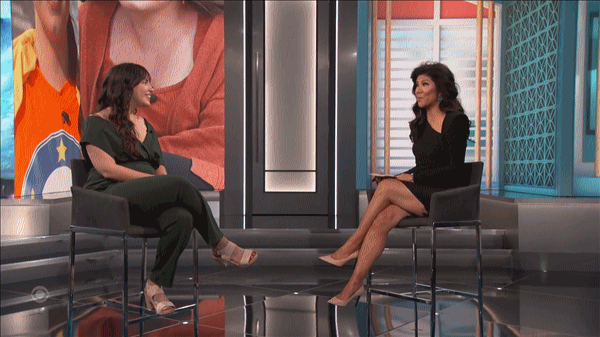 Julie- Brittany, you saw the writing on the wall this week
Brittany- yeah
Julie- but I have to hand it to you , you fought hard.
Britany- oh Julie.. I tried!
Julie-ultimately, why do you think you couldn't convince Monte to save you and not Turner?
Brittany- If I am being honest.... it makes the most sense for his game
Julie- it does?
Brittany- . he's closer with Turner, I know ... I would have crushed him at those comps at the end. .. I feel confident on that .. so .. he's right .. his arguments were logical ... you know .. it just wasn't in my favor.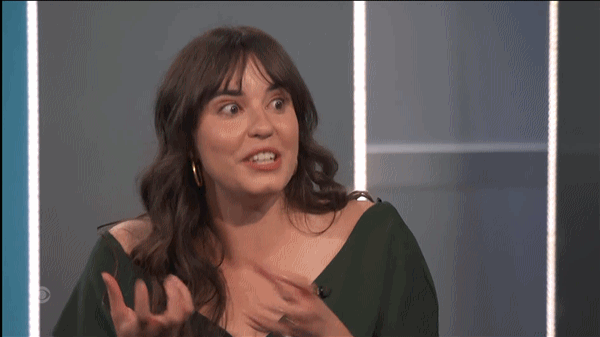 Julie- what about playing for jury votes for Monte?
Brittany- yeah .. I don't know .. it's really difficult to say.. we don't know what state we're leaving jury in .. and of course, I will be there too .. so ...
Julie- Last week.. you voted to evict Taylor and you blamed it on Turner ... it was a big move, that didn't pan out
Brittany- yeah
Julie- any regrets doing that?
Brittany- no I don't .. because they were already targeting me.. what you're going to target me more? You can't really go any further than that .. so yeah ... I just needed to shake things up a little bit .. see if anything would work.
Julie- we watched you and Michael form a Final 2 .. on Day 2
Brittany- yep
Julie- and you played this game . side by side... then on double eviction night, he called you out, in his final plea.
Brittany- yeah
Julie- now, you are going to be seeing him shortly, when you join the jury, how are you feeling about Michael right now?
Brittany- you know. there are a lot of questions that I have for him .. we've always played this game...anything that I said that "went against him" .. he was aware of ... that was part of our strategy.. me to go get information and to bring it back... to him . I guess I never anticipated he would use that against me, knowing that he knew that was how we were going to get our way to the end. So, I have a lot of questions, I would love to be friends, I just have to just understand more . what happened.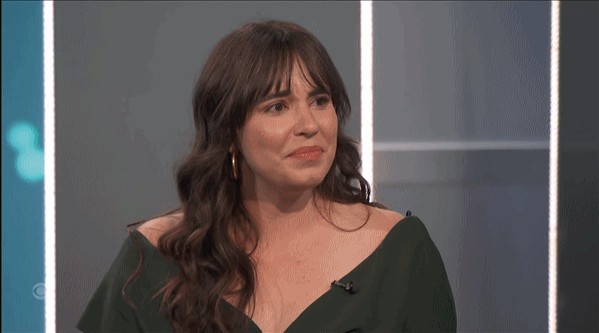 Julie - what was it about him that drew you to him in the beginning ?
Brittany- I don't know .. he was a friend.. you know here I was wearing this Backstage shirt and he was on the block, like we weren't supposed to be friends.. we weren't supposed to work together .. we didn't have anything to offer one another ... yet.. we were and I guess that just really stuck with me and I'm hoping that we can have a beautiful friendship after this, I just want to understand more what happened.
Julie- Final thoughts?
Brittany- this has just been a life long dream of mine, Julie. Like this is just so amazing and I'm just so thankful for the opportunity.
Julie- well it's not over, cause you have work to do as a member of the jury....and you and the rest will be back here on Sunday night, to vote for a winner of Big Brother.
Brittany- yeah .. very soon ...
​
You're Final 3...
Julie- Hello Final Three.... . How are you all feeling right now?
Taylor- unreal
Monte -on top of the world
Turner- like $750, 000
Julie- easy now .. stay in your lane for now Turner
They laugh
Julie- well a big congratulations to all of you..... because one of you sitting there ... will win Big Brother and the $750,000 grand prize.. and we will l find out who that is Sunday. The live finale is just three short days away and I need you all to get some rest, cause there is still a lot of game to be played. Good Night House Guests.
Julie talks with the Cookout ...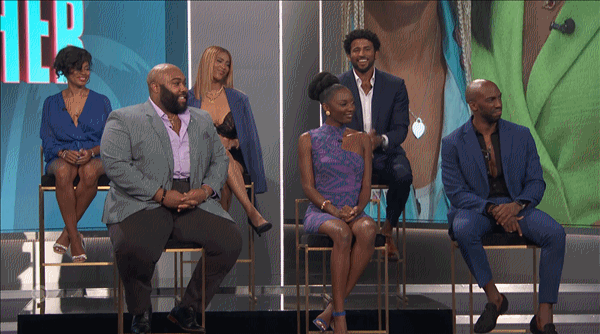 Julie - as one of the greatest alliance ever in this game, we have to talk about the alliances in the house this summer. The Cookout was able to stay loyal to one another and that is why the 6 of you .. were the Final 6. How does that compare to what you've seen in game play this summer in the house, Hannah?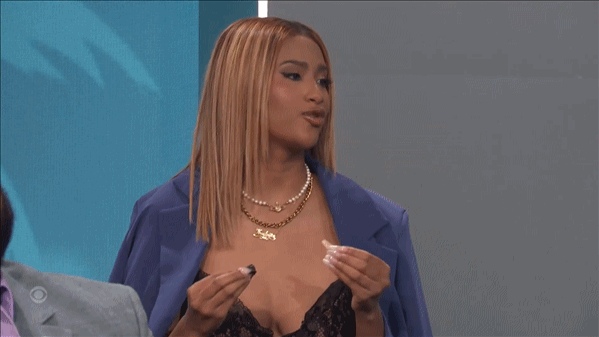 Hannah- yeah sure... I think with all alliances, we evitability see cracks... premature cracks, before they are able to make it to the end... because there's no way any power structure and equally benefit everyone... and that is exactly what we saw this season. However, the difference with us.. is that our mission was very much grounded in unity, empowerment and love and we were able to display the richness, diversity and community .. so see that being very hard to replicate ... ,moving forward.. and playing in any other way ... than we played last summer, wasn't ever an option for any of us. We believed in that mission so whole-heartedly ...that's where our loyalty stemmed from so I commend each and every one of you ( Cookout members)
Julie- Azah, what your take on the alliances this summer ?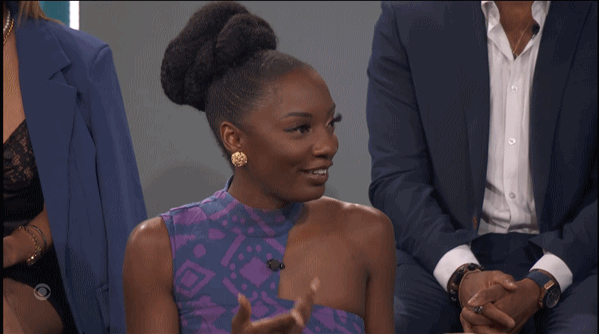 Azah - I find it interesting that a girls alliance, established Day One this season, to make sure to keep all of us together this season, when it came to Final 3 . we have one person left... and what I also find interesting, is the Leftovers,.... that was created to benefit Taylor and protect her from what was happening in the house, immediately imploded when people started to think about their own individual games. At this point of the game, what I see is that ... how alliances get to the end, is a mission that people actually believe in ... and if people do want to make sure to get to the end, they have to make sure they have that inside their heads, because while everyone might want to be that type of person, they can't.
Julie- this season wasn't without it's controversies, let's talk about Kyle being called out for assuming that their might be another Cookout alliance put together by all the people of color in the house this summer. What did you make of that Tiffany?
Tiffany - well.. in this house it's very difficult to separate game and personal. And, I think that we just had a situation where we saw those worlds collide. And, the shadow that the Cookout cast on this game, is evidence of that. So, I think that they way it was handled ... by Terrance, Taylor and Monte was very understandable, because they all come from different walks, they all have different lives and they all have different relationships with the house guests. So, where you have Taylor, who was very forgiving, because that's just been in her nature, here in the house and I think that's probably just her, so that was understandable. And, you have Monte, who was very hurt, because of his relationships and experiences and Terrance who was very upset....and that was understandable, although he did try to save Kyle and it's not that he tried to save Kyle, well his excuse for saving him was... to teach him a lesson, instead of just being honest and saying that he was better for his game.
Julie- there you go.
Julie- Derek, we have our Final 3 locked in, who do you think is playing the best game that is left in the house?
Derek- well ... I'm just going to say that I'm rooting for the Double T's . which is Turner and Taylor.. but of course ... Taylor has my heart. I think Taylor is playing the perfect game.. she's had her back against the wall the whole entire game... she's been on the block multiple times .. I think that she's ultimately playing the best game.. but Turner also, Turner been stirring up the house and I've enjoyed it a lot .. but ... Taylor can definitely take it all the way.
Julie- Xavier, who is your pick. quickly.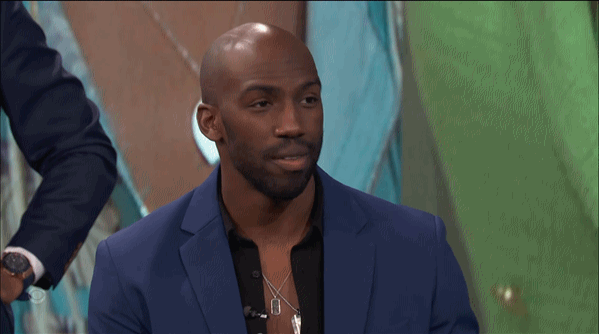 Xavier- with Turner and Monte, when it comes to them... like at time I'm like "alright, y'all are doing alright" and at other times, I want to get in there and smack them in the back of the head... but when it comes to Taylor, the way that she's handled herself with grace and pose throughout the season .. socially she's made people want to root for her . want to vote for her and I think that will go a long way, as we get to the end of this game. So, I think they all got a fair shot .. but I think that Taylor is the front runner.
Julie- Kyland, who is your money on . quickly.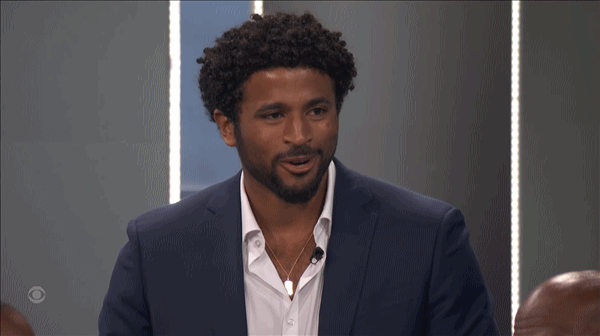 Kyland- I mean I think that everyone has their qualities .. Turner did start out . it seemed trying to take a stand, which was great to see. but since then it seems like all his decisions have been made my somebody else .... you don't really want to see that in the winner of this game... so really Taylor and Turner are just playing different games... each of them themselves.. so I don't know . it will be interesting to see where the jury lies...
Julie- I'm going to ask the women on my Instgram .. so you will have to tune into that .. to see their answers... I want to thank you all for joining us tonight. . it's great to see you all together again ... .
Vote for America's Favorite Houseguest of the season ..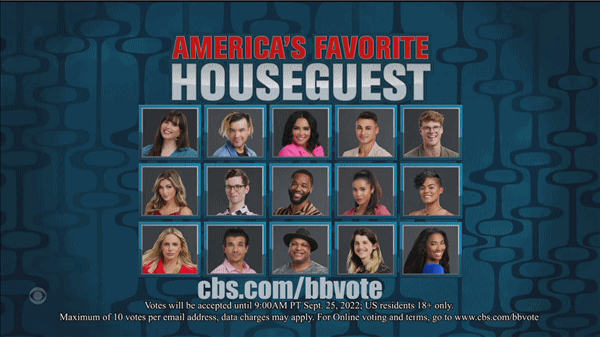 The winner gets $50,000 and a cruise on the Real Love Boat ...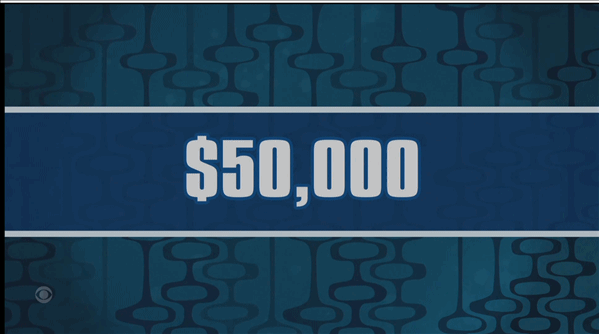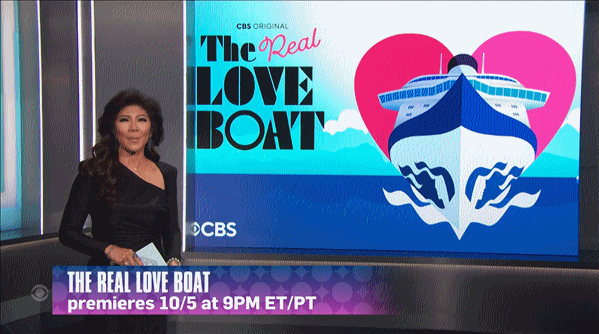 Tomorrow night ...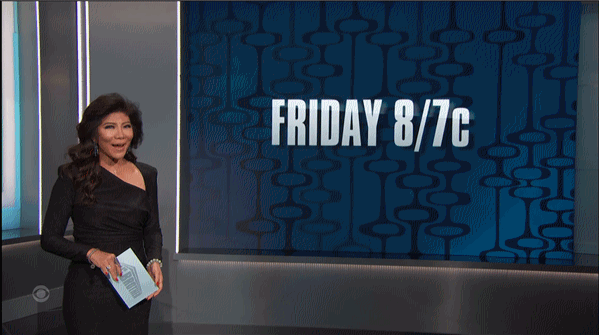 The Final 3 look back on the season and battle to become the final and most powerful Head of Household begins...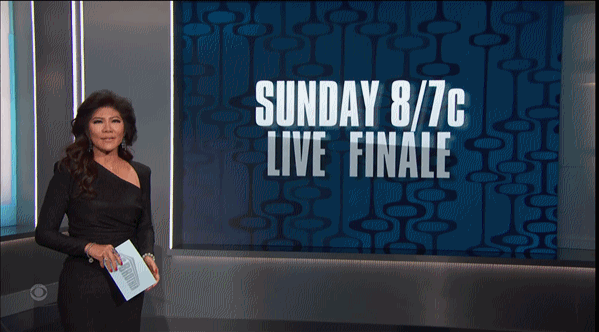 Live 2 hour Season Finale ..... Final Head of Household is determined, ....Final eviction takes place and the jury of 9 votes for the winner of Big Brother 24.
And.. we eavesdropped on the Final 3 ..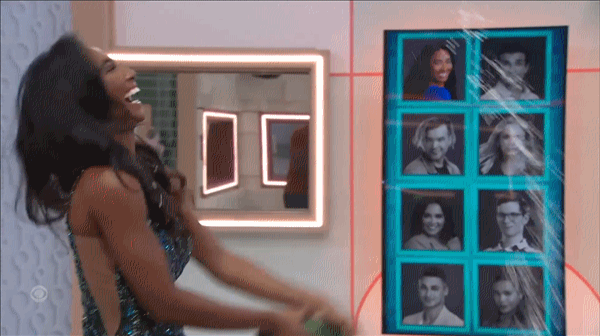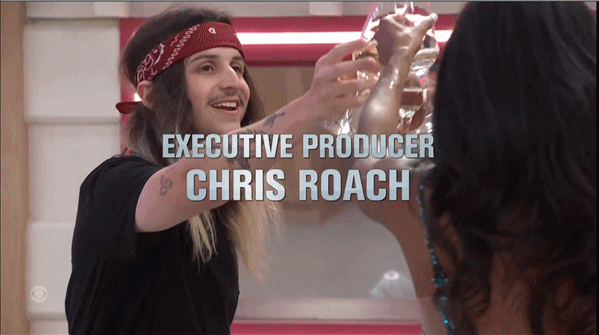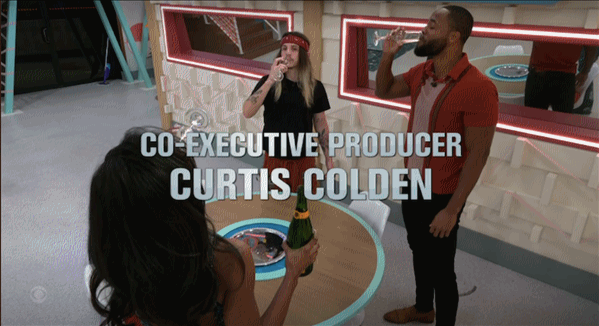 The Final 3 will compete in a 3 Part Head of Household Competition over the next several days.
The winner of Part 1 advances to compete in Part 3
The losers of Part 1 will face off in Part 2 and that winner will face off in the 3rd and Final HoH competition against the winner of Part 1 - LIVE on Sunday Night's season Finale!
Of course, we will update you on the winners of Part 1 and Part 2, as they play out.​
Watching the Live Feeds not for you?
Let us do the work for you ... and you can catch up on all the drama inside the Big Brother 24 house with our
Live Feed Updates
.. it's there .. . in all it's crazy. messed up, frustrating at time, glory
Like what we do here?
A great way to support this website is by making a donation via our Pay Pal link.
We'll bring all the Live Feed Updates to you in our Live Feed Updates Forum.
We appreciate any support!
If you are not a registered member of BBU, we invite you to register and join us.
And, don't forget to follow us on Twitter -
https://twitter.com/BBrotherUpdates
As always, thanks for reading!
Lexie
​