The second Head of Household competition is over and we have the results! Who won part two of the three part Head of Household competition? Keep reading to find out! Competition? Which two house guests will face off LIVE in the Final Head of Household Competition on Sunday's Season Finale? Keep reading to find out! And, you can always catch up on all the drama inside the Big Brother 24 house with our
Live Feed Updates
! If you have enjoyed your time here at BBU, reading the Live Feed Updates, being a part of the Live Feed Discussions or meeting up on episode nights, a great way to support all that we do here is by making a donation via our PayPal account - just click the PayPal donate button and follow the easy, safe and secure steps to make your donation. And, if you haven't yet, there's still time to take advantage of the ONE MONTH FREE TRIAL of
Paramount +
by using the promo code
REALITY
. You can support his website and use that promo code to give yourself 30 days FREE to watch not only the Big Brother Live Feeds, but a whole range of other epic shows that Paramount + has to offer. Just click on any of the Live Feed links/banners right here at BBU, to get started with signing up, by clicking on our links/banners here, and subscribing, we get a small commission fee, which we use to keep being able to bring all the news and live feed updates to you. The
Live Feeds
are truly where the Big Brother experience begins and ends, so give them a try today! Watching the Live Feeds, not for you? We're covering them right here for you in our Live Feed Updates Forum, just like we have for the past 23 years.
Been out of the loop ? You can catch up on all the drama that happened with our
Live Feed Updates
​
Missed last night's Live Episode? Catch up
HERE
​
Just to recap ...
Turner won the 1st part of the 3 part Head of Household Competition ...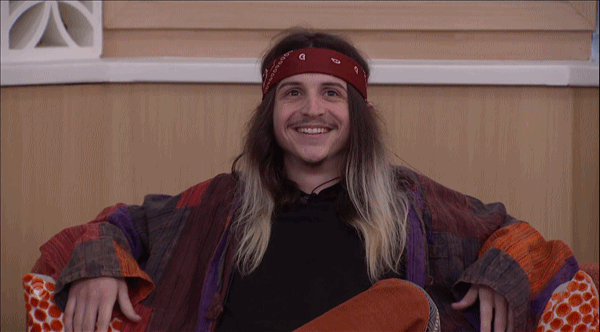 With his win, Turner advances to compete in Part 3
Monte and Taylor faced off in Part 2 today....
....and, Monte walked away with the win ...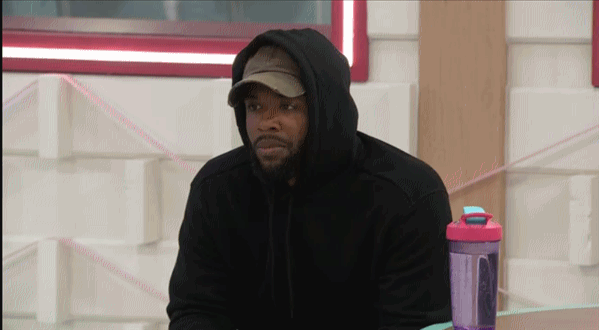 Now, Monte and Turner will face off LIVE on the Big Brother 24 Season Finale in the final Head of Household competition .
The winner of part three, earns the right to chose who they sit next to in the Final Two.
Both Monte and Turner have been quite about Monte's win ... actually they were all quite about Monte's win, until Taylor spoke to the cameras this afternoon ...
Take a look...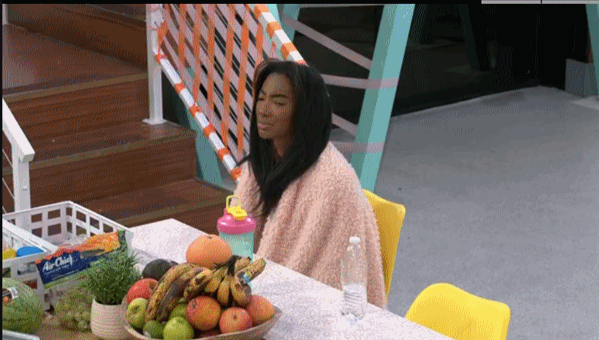 Taylor to herself - ​ not yet .. don't cry yet ... not yet ... don't cry yet ... stop it
She's quite for a bit .. and then ....
Taylor to the camera- - I don't know if feeds are on,.....if they are you can probably tell from my demeanor ....I did not win Part 2 of the HOH comp
Taylor - and I lost by about 20 seconds....
Taylor- I think it's very evident that ... the only way I could have won this game is if I took myself... there in the end ... because Monte and Turner have the strongest resumes of anyone in the entire game...
Taylor- <whispers> I'm so embarrassed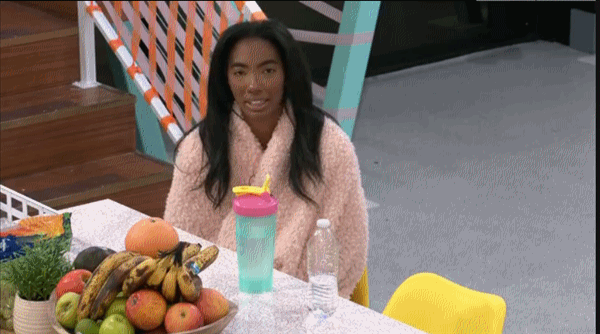 Taylor - I'm so embarrassed ... because it was so important for me not to be taken to the end.... now ...I have to sit and watch two guys battle it out in the last comp..... while I do nothing​
​
Don't forget .. tonight ....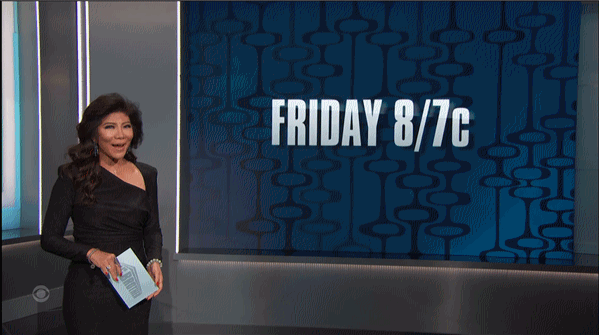 The Final 3 look back on the season and battle to become the final and most powerful Head of Household begins... ( you'll see the beginning of last night's HoH competition )
And then ...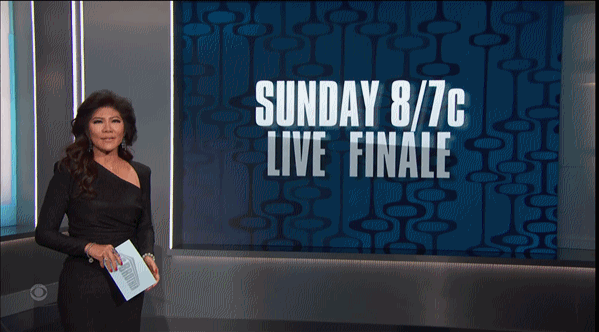 Live 2 hour Season Finale ..... Final Head of Household is determined, ....Final eviction takes place and the jury of 9 votes for the winner of Big Brother 24.
Like what we do here?
A great way to support this website is by making a donation via our Pay Pal link.
We'll bring all the Live Feed Updates to you in our Live Feed Updates Forum.
We appreciate any support!
If you are not a registered member of BBU, we invite you to register and join us.
And, don't forget to follow us on Twitter -
https://twitter.com/BBrotherUpdates
As always, thanks for reading!
Lexie
​