Tonight's Season Finale of Big Brother is over and after 82 long days and nights we have a winner of Big Brother 24! Did your favorite walk away with the win, or walk to the jury? Which house guest had the best Final 2 speech? What was the final vote? Which house guest won America's Favorite Player? Keep reading to catch up on everything that this season finale of Big Brother 24 had to offer! If you've enjoyed your time here at BBU, reading the Live Feed Updates, being a part of the Live Feed Discussions or meeting up on episode nights, a great way to support all that we do here is by making a donation via our PayPal account. We are truly blessed to have had this opportunity to share another Big Brother season with all of you!
Catch up on Taylor's last thoughts about her game and this morning's goodby to the feeders from the Final 3 ... right here
Live Feed Updates - 9/25 - Day 82 - Big Brother Updates
​
​
Just to recap
Turner won Part 1 of the 3 part HoH Competition
Monte and Taylor faced off in Part 2 and Monte walked away with the win
Tonight - Monte and Turner will face off in Part 3 LIVE and the winner will chose who they evict and therefore who they sit beside of in the Final 2.
Here we go ..
1st HoH comp ...
Taylor out ...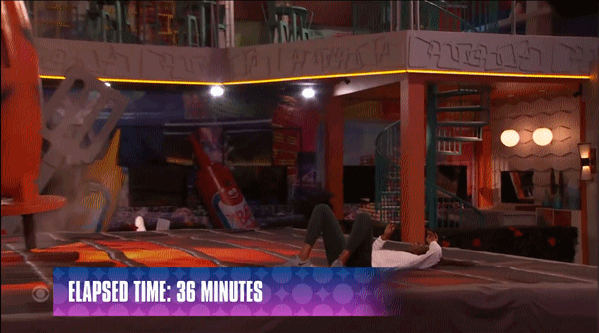 Monte out ...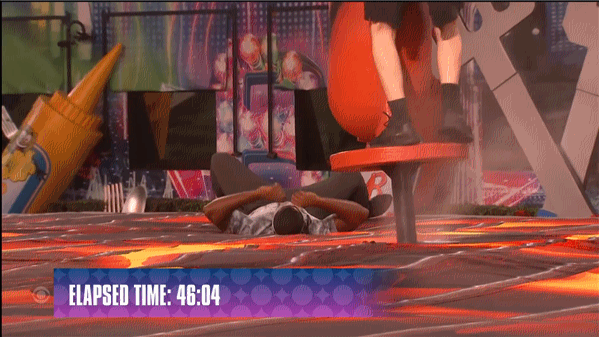 Turner wins ...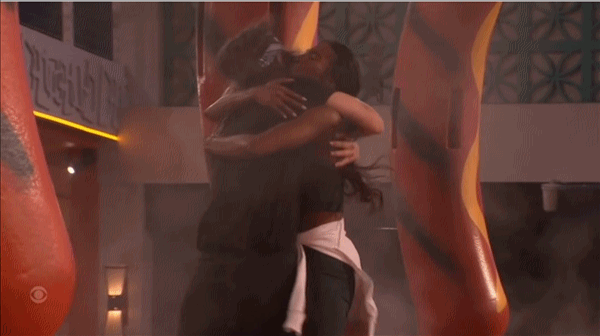 HoH _ Part Two - Monte and Taylor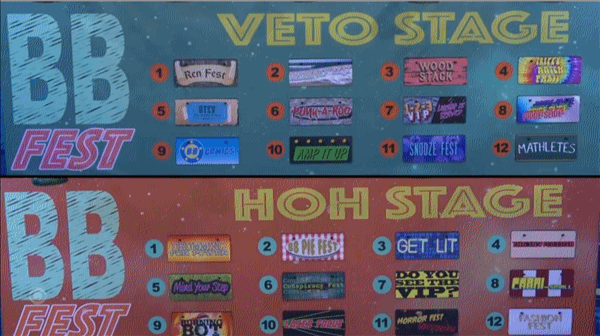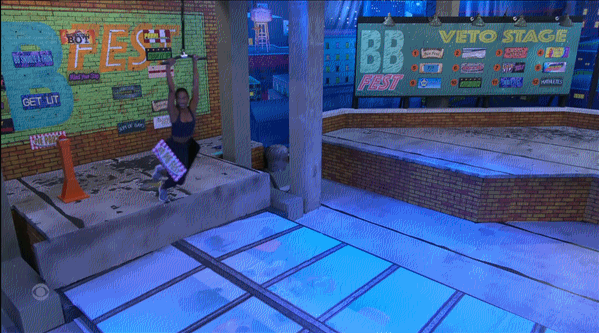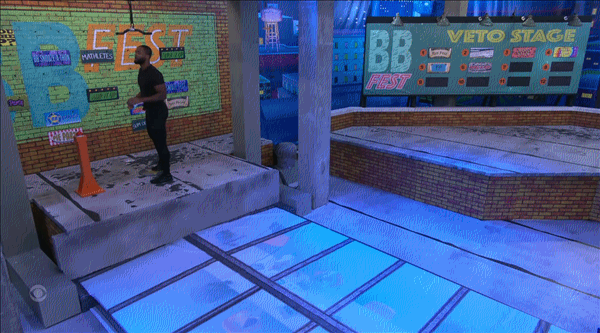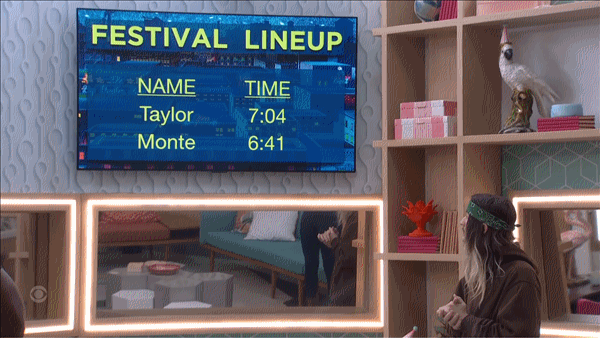 Monte wins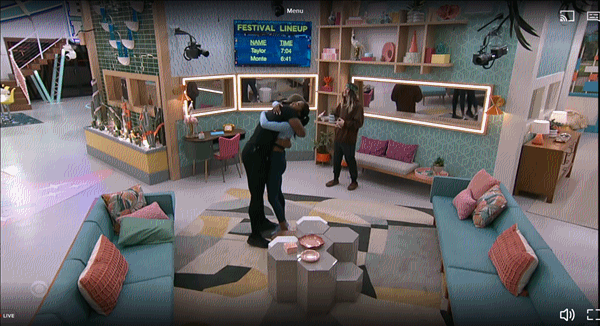 We have a recap from the Live Feeds, of Turner talking about how he's sure that he and Monte will go to the Final 2 together and a DR session from Monte saying he feels like he can win taking Taylor to the Final 2.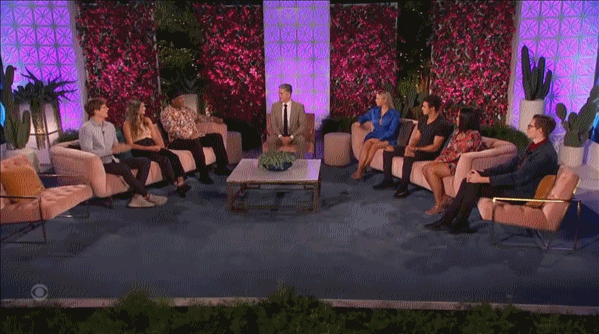 Brittany arrives ...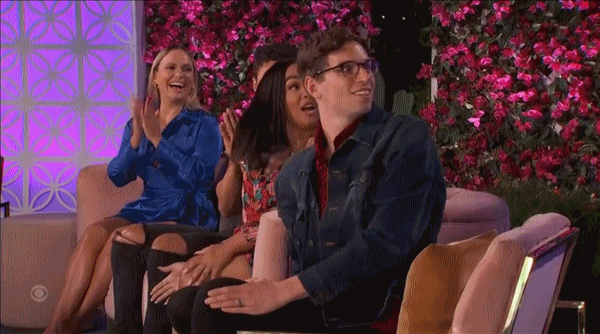 Jury talks
Monte and Turner face off in the Final HoH competition of the season ....
Must answer a series of ..... which is False, A, B or C
Monte and Turner were tied 5- 5
then Turner got his answer wrong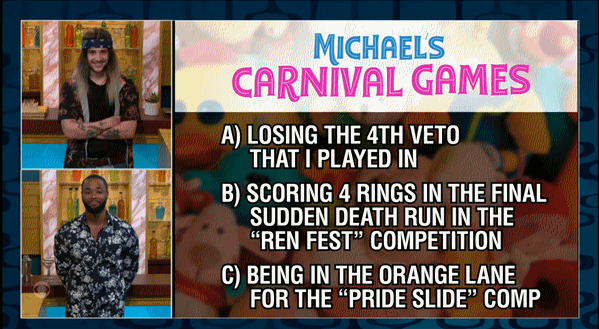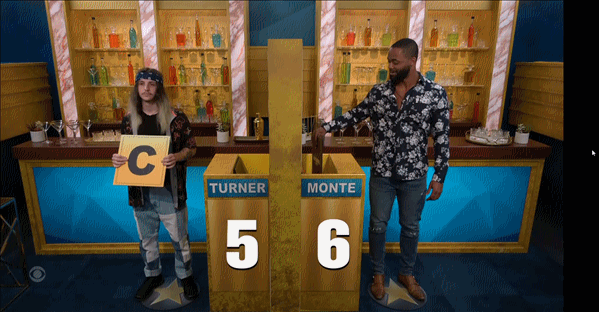 One more question ..
Turner wrong again ..
And that is that ...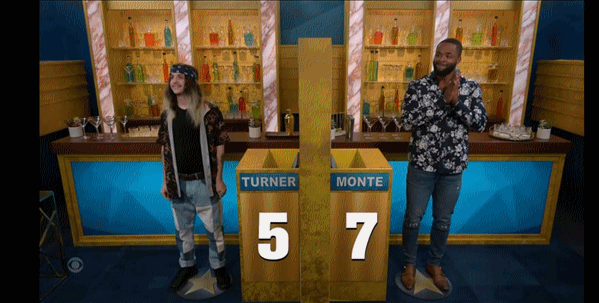 Monte is the Final HoH of the season !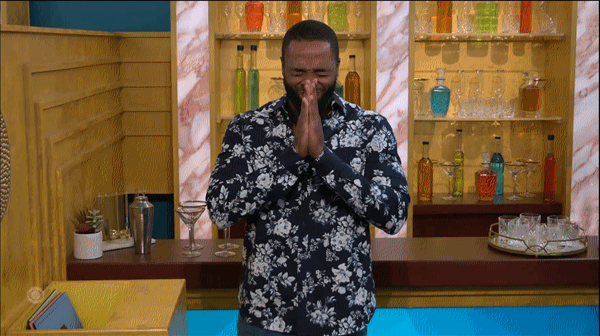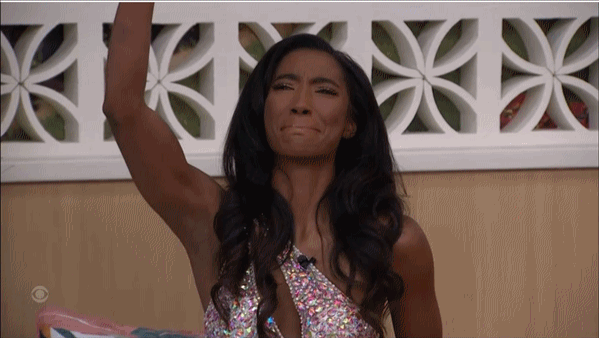 It's time for Monte chose who he will evict, therefore who he will take to the Final 2 with him ...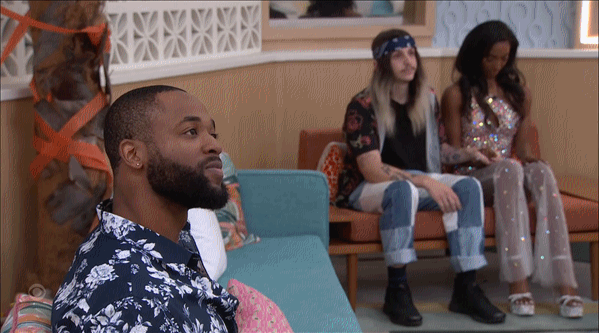 Turner and Taylor give their final pleas to Monte
Turner talks about their F4 .. their F2 ... and says he would be "bamboozled" if he wasn't taken t the F2.
Taylor talks about how they have had they've had deep, personal conversations not only about what this would mean for her, but also about the "greater good" that they can do for the "progress of the game" . She tells him if he sits next to her "it's a easy win" for him.
Monte- I love and respect the both of you so much, so you know how hard this decision is going to be for me. When I look at my resume, the only thing that I can think that the jury sees missing is a big move made. So, today I feel like this is my opportunity to make that big move. Turner, I'm sorry ..but I have to evict you, brother.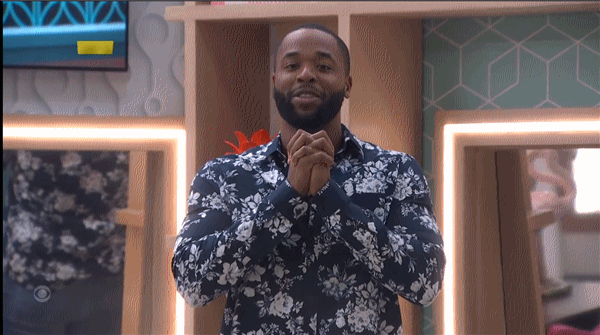 Monte evicts Turner and takes Taylor to the Final 2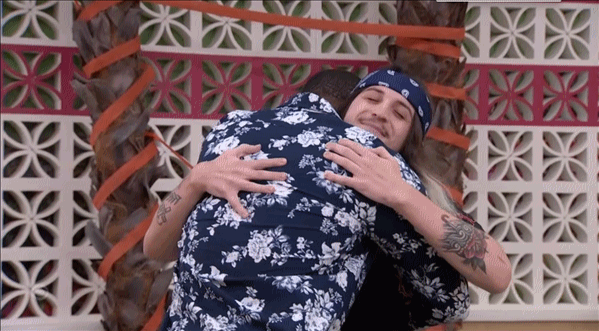 Turner- Dude, you know I have got all respect for you... no love lost ... . I love the both of you...
Taylor- Peace and Love
Turner- Peace and Love . it's my time to meet Julie ...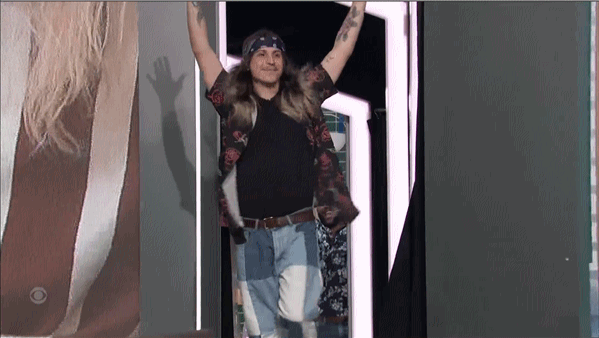 Monte to Taylor - I told you .. I told you ..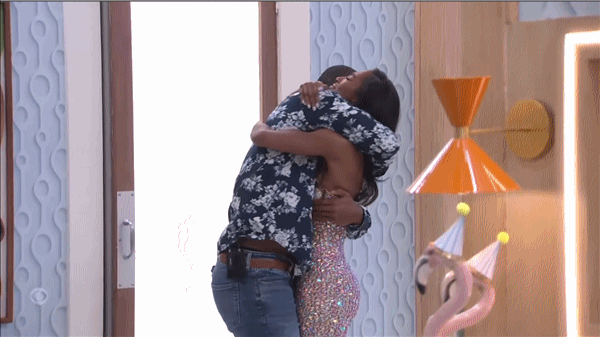 Monte- I told you I'd get it done. I came though
Taylor- thank you.
Monte- I came through
Taylor- I know it was hard.. thank you.. I know if felt impossible.. so thank you.
Monte- yeah .. no .. we . I'm just glad I won .. just glad I won that comp ... that was... it all happened so fast...
Julie talks to Turner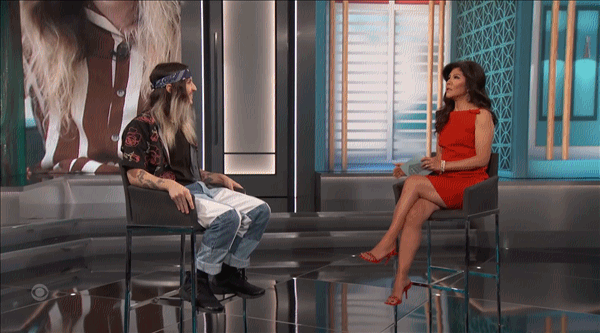 Julie asks Turner if he's shocked that Monte evicted him after having a F2 for a pretty good time in the game...
Turner said he's shocked but not mad..
He says that Monte is one of the coolest guys ..
He says he would have taken Monte to the end
Turner- the fact that he didn't take me, I can't be surprised, I took out Michael, I took out Ameerah, my HoH started the Leftovers, all of those are huge things ..I get it .. I wasn't not expecting it
Julie- well you handled it with grace
Turner- thank you.
Julie- did he make the right decision in order to have a crack at wining $750,000 ?
Turner- I think he did, I honestly think that I don't have the best jury management ... definitely with Jasmine, she wouldn't have voted for me and I think I talked with Indy like maybe 3 times... I dunno . I think I didn't have the best jury management .. but I think I made the biggest moves and I think I had a really good shot at winning .. despite that.
Julie- when those big moves where made during your watch, were they better for your game or other players in the house or the greater good of the Leftovers?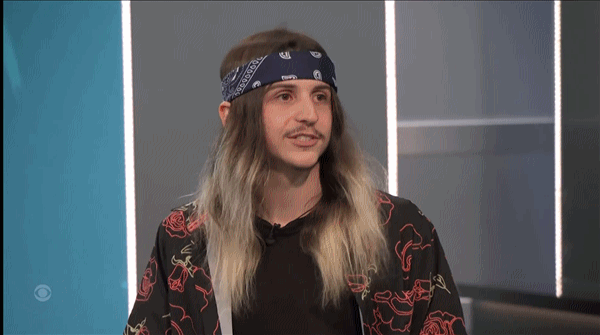 Turner- I think that ... wow that is question that I am going to say that I have no idea about ... ummm both .. I think that I tried to do what was best for my game.. and tried to help other peoples games and in times where I had to put others in front of me.. maybe sometimes I did it ..but ...
Julie- any regrets?
Turner- maybe I would have better jury management . I dunno . maybe thrown something ... maybe he ended up evicting me because I had too many big moves, but otherwise I don't know how I would have gotten this far.. because Michael . had I not taken him out . would be the winner of this game... just like Daniel said .. very early on.. but yeah .. I guess maybe better jury management....maybe not evict Michael.
Julie- maybe not evict Michael?
Turner- well just cause .. I didn't win anyway so ... whatever
Julie- what's the best think you are going to take away from this experience in the house?
Turner- I think all the incredible friendships I made.. all the friend-enemies I will now have and the muffin saga will live on!
They audience claps ...
Julie- well the night is young Turner, we will see. You are now the 9thand final member of the jury and in just moments you and the others will be crowing a winner of Big Brother
Turner- perfect
Julie- thank you so much
Turner- thank you. Love ya.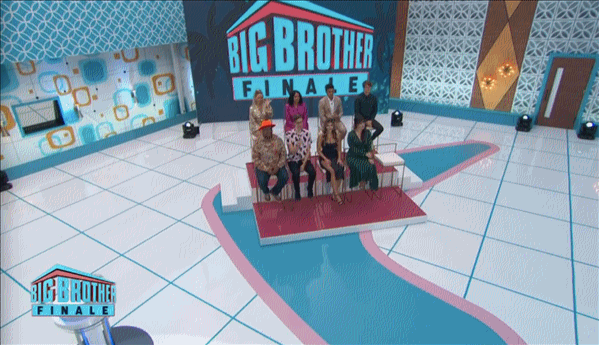 Julie- Michael, who do you think it is?
Michael- I think we are about to see Turner..... I think Monte is the stronger competitor and we have seen Taylor talk her way out of some situations.. so I think she found a way to get him to bring her to the end
Julie- Terrance?
Terrance- I'm going to with Miichael, I think we will see Turner
Turner joins the jury ...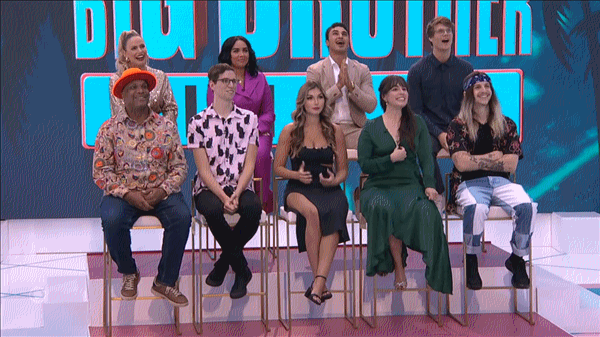 Jury members Q & A for Monte and Taylor
Kyle- Monte, other than using the veto that led to Michael's eviction, what do you think was the most pivotal move you made that set you up to get to the Final 2?
Monte- thank you for the question Kylle, good seeing you brother .. my biggest move.... especially as an HoG..... was tonight, making that move to decide to evict Turner.... who was probably the 2nd best competitor in this game... with peace and love man .. I love that dude, so much .. so it definitely hurt to do it... but at the end of the day, I felt that was the biggest move, I've made in this game this far and it was a necessary evil that I had to conduct at this point in the game;.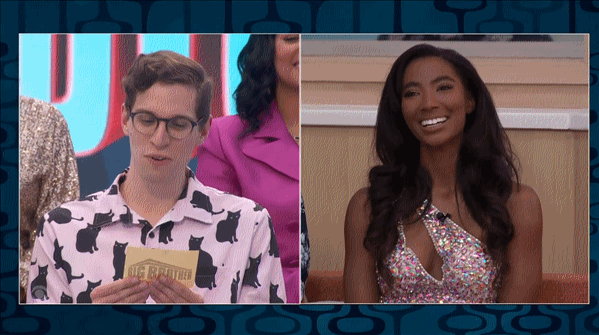 Michae l- Taylor, you were a big target for the first few weeks of the game... did you adapt your game to improve your position? If so, how?
Taylor - of course....I adapted my game.. I had no choice but to cause.... I was painted as the most unreasonable .. most unthinkable villain. in this house .. but ... in adapting my game.. what I had to do was make sure I was growing personal connections with each of you . I had to build strong relationships with the women . which is what I came here to do anyway ... I had to make sure I was reaching out a hand to the rest of the people in the house and make sure that everyone knows that I was not trying to manipulate anybody .. I was trying to be exactly who I am. That is who I am .. in this game.. I've been myself .. and slowly revealing myself. . i was able to understand that I was able to play this game the way I always wanted to and it's been through the blessing and the kindness that all of you have given me.... over time . that I have been able to show myself and relate to you . that i have become the person and how you exactly who I am.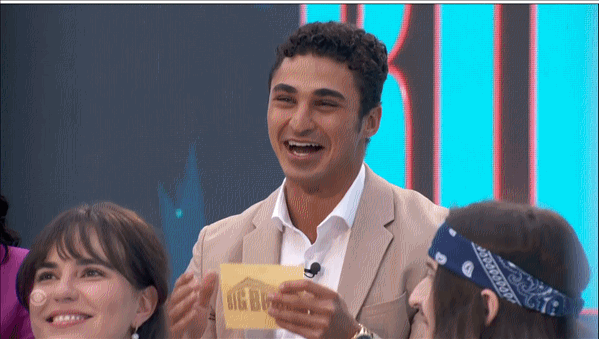 Joseph- Monte and Taylor, you guys know I miss you both so much. I'm so happy you are both there. ..
He asks about Monte's biggest blunder in the game..
Monte says when he didn't' stay true to himself when trying to protect Michael and Brittany when they were not insulated ..
Jasmine asks if there were moves that were not seen ask Taylor, but she orchestrated?
Taylor says she didn't want to make big moves, she says when she started an alliance with Michael and Brittany, she knew that people would be targeting them, she says she didn't want them to be pawns for her, she wanted to make sure she was always truthful to people she was aligned with . She says she was a team player when she joined the Leftovers but she joined because she wanted to protect and insulate the game of the girls... and that's why she joined Indy and Alyssa.. and even though they ended up being targets, she joined them to ensure them she would never target them. She says she protected them and her ( Jasmine) for as long as she could.
Taylor - the game I came here to play was for the women and I've done my best to get us all here and my biggest blunder was not getting all of us here .. but everything I've done. I've done to protect all the girls i n this game.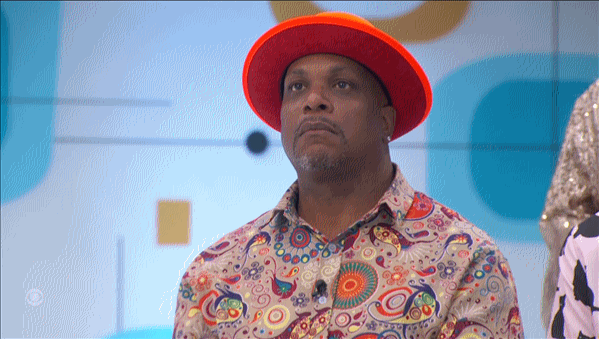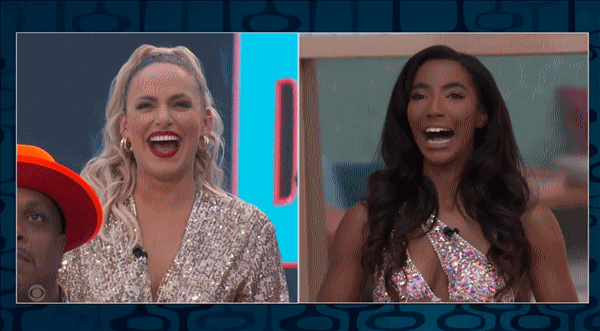 Indy question to Taylor was about being on the block.. so many times.. could that be seen as a weak game?
Taylor talks about resilience ....
Taylor- I am the block buster, if you sit beside me.. you will be going home... so .. good luck Monte.,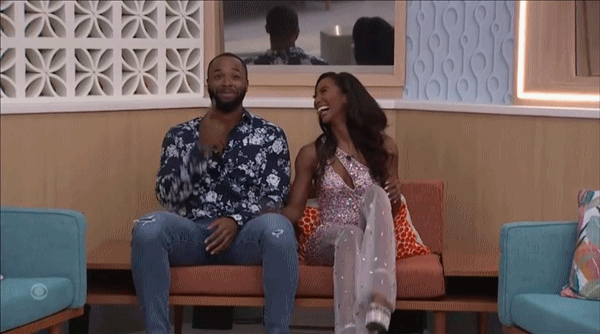 The questions continued and then wrapped up with Turner ...
Turner- Monte, your biggest move in this game, was a my expense, therefore breaking a ,long lasting Final 2 . why do you think you should get my vote?
Monte- well Turner, completely respect and understand if you are feeling some sort of way about that move ..
He says that their F2 .. was made after finding out about the F2 he had with Kyle... and that during the week of BroChella. he. Michael, Brittany and Taylor, had discussions about making a F4 . and he wasn't considering it . that strongly .. but after hearing that he had a F2 with Kyle, he knew that his game wasn't that much of a priority to him ( Turner) or the Pound.. so he had the agreement with Taylor and the other member of BroChella before hand... and this is what he felt like was best for his game.
Monte's Final Speech
Monte- to the beautiful member of the jury, you have the power to decide who will be the representation of Season 24 of Big Brother, our beloved season. You may be looking for somebody that played a strong competitive game, a great competitor, someone who won 3 HoH competitions, somebody who won 2 veto competitions, somebody who won 4 additional competitions on top of that. You may be looking for somebody that had a strong social game, somebody who is loyal to their alliance, as long a they were intact, somebody who was .. avoiding any kind of situations to prevent from spreading false promises to someone that he was no aligned with , in order to play a truthful and honest game, also somebody who only touched the block twice, and only one of those nights, was I on the block, during an eviction night. You may also be looking for somebody that was able to make big moves in this game, taking out a strong competitor in Nicole, winning the power of Veto, that led to he eviction to the strongest competitors , that I've ever seen in my life, in Michael, and tonight, winning the competition in order to evict the next biggest competitor in this game, Turner. who was my boy, and I wish that things could have happened differently, but that was my next biggest move. I love and respect all of you and I respect whatever decision that you make, but I do hope that you chose me, at the end of the day, to be your representation of Season 24 of Big Brother. And lastly, I'll say . .I don't know what they temperature is like outside right now, but if you feel a little cold and frigid ... please remember what a wise house guest said ... just keep scootin' you'll warm up.
Joseph during Monte's speech ....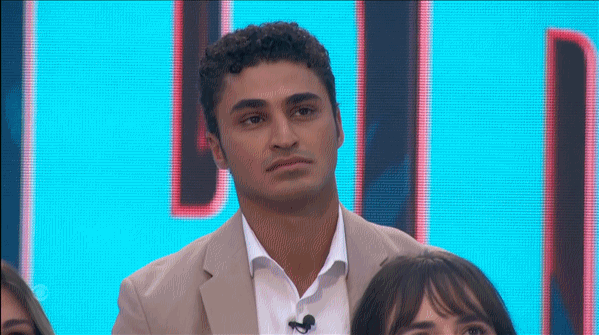 Taylor to Monte- that was good
Taylor's Final Speech
Taylor- Jury members, I am someone who has won 3 competitions, 2 of them including HoH's... but I am so much more than the wins that I've had . I've proven that I can win and wield power, that I am more than wins in this game. Monte may have more blood on his hands than me, but as someone who has sat 6 times, on eviction night, I have bled out the most in this game, but I have bandaged myself together every single time and gotten up and continued to fight, because like so many other women in the world, that is what we have to do, to get to the end. We have to take care of ourselves and put ourselves first, while also looking out for the ones that are behind us. I have been falsely accused and unjustly accused of using someone's mental health in this game, as someone's sick mother as a piece to use in this game, I've been called the "B" word so many more times in this house than I have in my real life, not to mention, there was an attempted all white alliance formed ....and I had to sit on the block, was LEFT on the block, next to the person that tried to form that alliance. I have overcome so much in this game, and I have come to understand that I am not a shield, I am a sword. I am not a victim, I am a victor. If there is one word that is going to describe the entire season it is resiliency ...and if you are to ask yourself .. who is the most resilient person in this house has been. it is me. We can have the same Big Brother wins, that we've had in the past, but I am challenging you jury members, I thought I would be humbling be asking you for your vote .. but I am challenging all of you to decide. what type of winner, you want to have this year. Do we want the same thing, where we see, evictions and comps wins be the path to success .. or do we want a winner were we chose resiliency, we chose persistence for a reason to win this game. I have never given up on myself and I refuse to do it tonight when I am sitting beside such a strong competitor. Jury members, I am challenging you to make the hard decision and change the course of this game and chose progress for the course of this game. I can be the winner of this season and I promise you will not do it in vain if you chose me tonight.
Joseph during Taylor's speech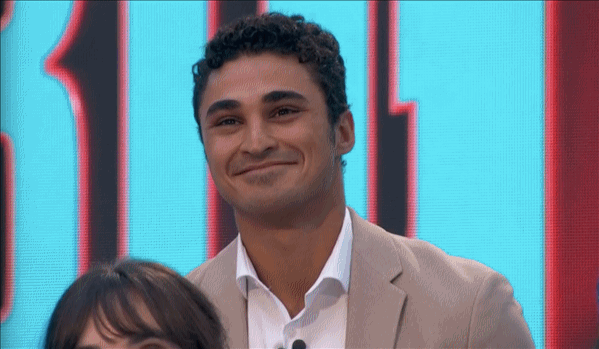 Voting
Indy - I vote for one of my favorite people of this game...
Jasmine - I am voting for the person that is carrying on something.... that I wish I could have carried on
Joseph - I love and support you both with all my heart..... but I am voting for the face ...and the sword of this season
Kyle- unfortunately.... I can only choose one of you..... I want to choose the person that represents this season. .. I love you both
Michael - my vote is going to the strongest player of the season..... I think we will look back and say that you were number one
Alyssa- - you are both very deserving.... but it's time to take our power back
Brittany- I have been looking everywhere for that missing week ten vote
Turner- I made up my mind .5 seconds ago.... I dunno know.... tis is just a vote for one of you, I guess.. Peace and Love.
Pre Jury ...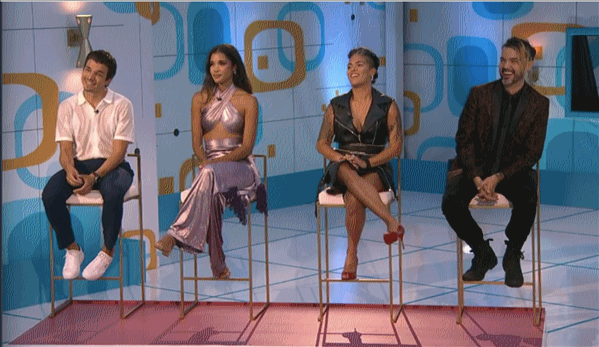 Julie asks Jospeh if he was trying to blow up Taylor and Brittany's game?
He tells them no ... that he went out trying to protect them
Julie- Taylor, do you accept that?
Taylor- we're going to have some questions and a stiff ****tail later
Julie- Many of you lied about your occupations while in the house. Michael, you confessed to the jury .. that you were hiding something about your profession ... but the final three are still in the dark....
Michael- I am a criminal defense attorney.
Monte- that makes a lot more sense
Taylor- there it is.
Julie asks the "other lawyer" to stand up
Joseph stands .. says he was a personal trainer throughout law school ...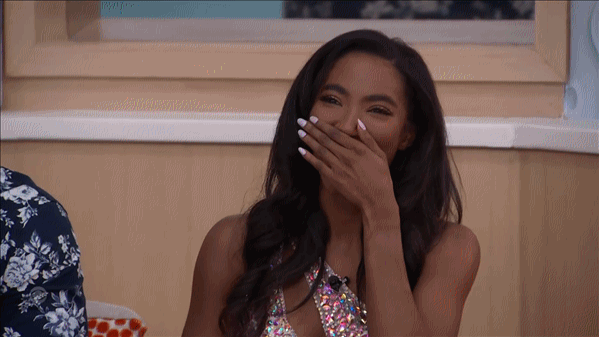 Julie talked To Ameerah, saying that she went home, watched the whole season, what was she the most surprised by?
Ameerah - there were a lot of surprises.. I think the most recent surprise would be the Monte and Taylor showmance ..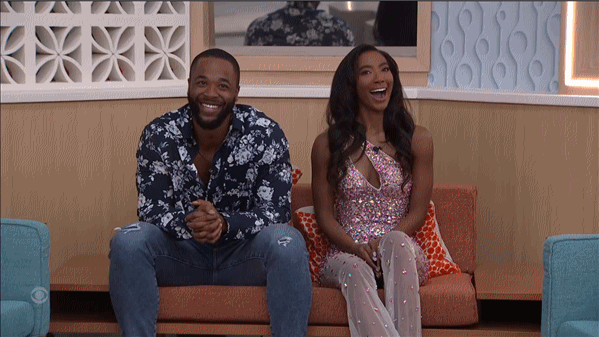 Ameerah - .only because .. you know at the beginning of this season, they didn't' start off on the right foot ...but I am really happy to see that they mended that relationship and that they are in the position that they are today.
Julie- Taylor, where do things stand with you and Monte right now?
Taylor- things are still very early, he's a very close friend.
Julie- okay ..that's a little cryptic . Monte, could you expand on this?
Monte- uh . I will agree with what Taylor said ...and from here on out . I'll pled the fifth.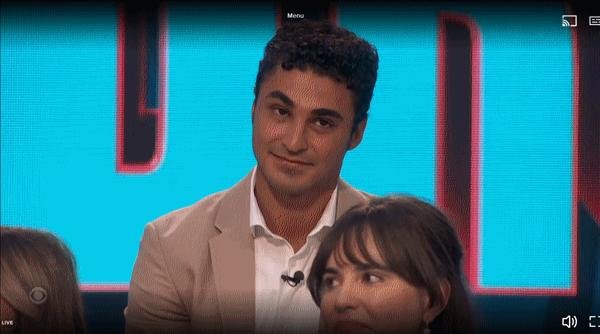 ​​
There was also a talk with Alyssa and Kyle about their "showmance"
They both say they are going to talk to their families, take some time.. but they both have each other's hearts..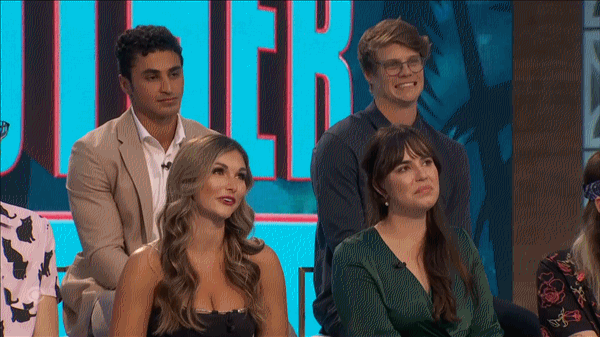 Julie- Who ate Jasmine's muffin?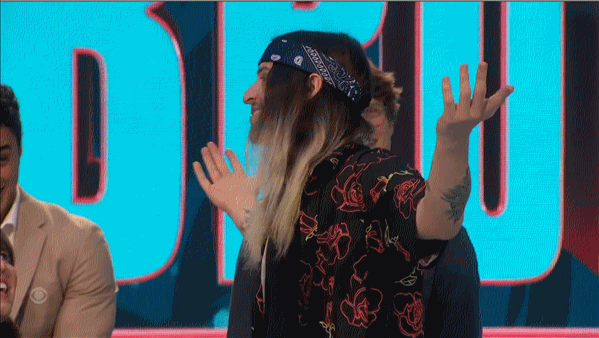 Turner- I will admit I ate Jasmine's muffin. and I ate it in the DR
Julie- after 82 days it's time to reveal the winner ...
Turner - Monte
Brittany - Taylor
Alyssa- Taylor
Michael - Taylor
Terrance- Taylor
Kyle- Taylor
Taylor is the winner of Big Brother 24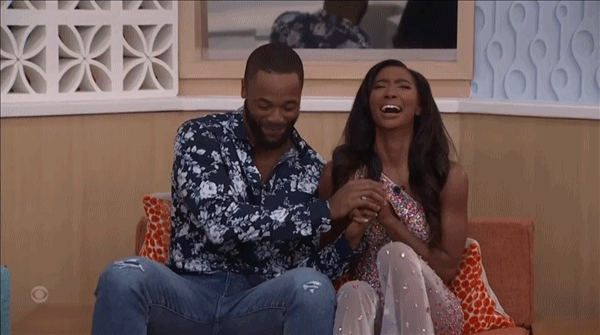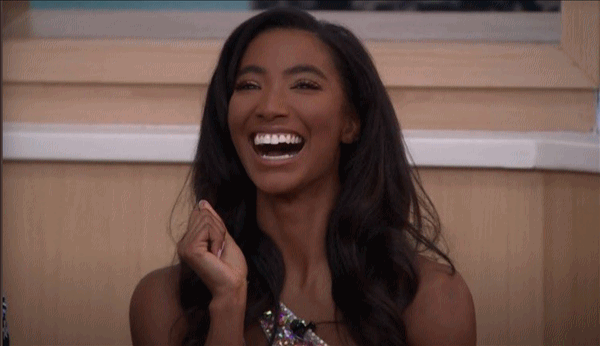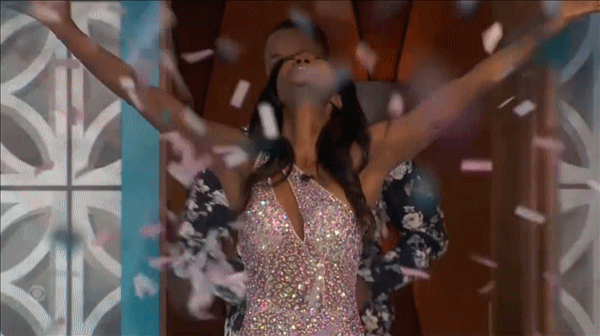 Julie reveals the other 3 votes .. that took Taylor to the 8- 1 victory ...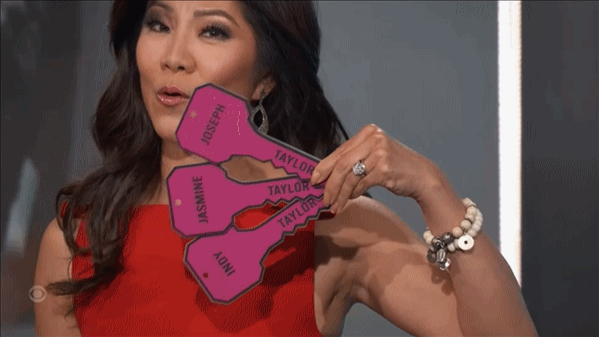 The top 3 for America's Favorite House Guest in no particular order are Michael , Taylor and Kyle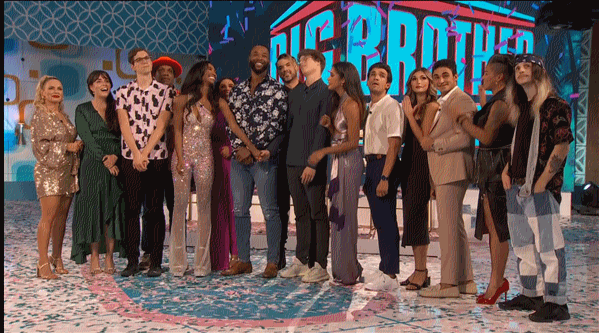 Julie- we've made history as the winner of Big Brother is also the winner of America's Favorite Player
Taylor wins an additional $50,00 on top of her $750,00 and a Cruise
Julie congratulates Monte on his 2nd place $75,000 win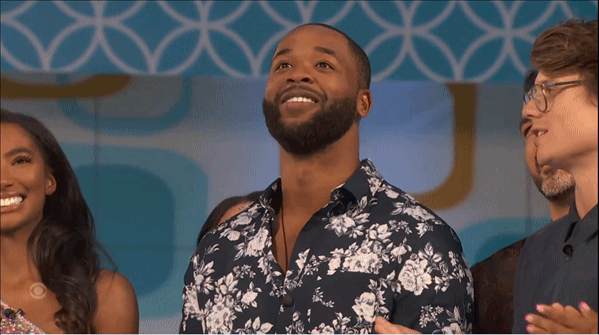 And that is a wrap for Big Brother Season 24 here at BBU!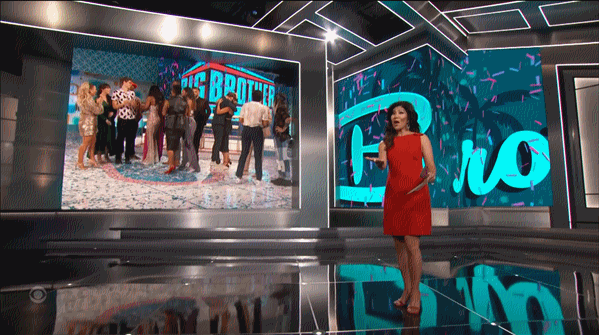 Julie- I am happy to announce we will be back next summer for our 25th season of Big Brother...
Like what we do here?
Want to see us do it again for Big Brother Season 25 ?
A great way to support this website is by making a donation via our Pay Pal link.
We'll bring all the Live Feed Updates to you in our Live Feed Updates Forum.
We appreciate any support!
If you are not a registered member of BBU, we invite you to register and join us.
And, don't forget to follow us on Twitter -
https://twitter.com/BBrotherUpdates
As always, thanks for reading!
Lexie
​