The Big Brother 17 Austin Matelson and Vanessa Rousso have a clear plan of attack, with big pawns, little pawns and a back door plan waiting in the wings. Will the winner of the Battle of the Block be the result of yet another " little pawn" throwing the competition?
Keep reading or click "see more" below for a sneak peek inside the Big Brother 17 house. Be ready to watch all the drama on the Live Feeds! Try them one week for Free and then they are only $5.99 per month. It's just not Big Brother without the Live Feeds, you're sure to enjoy watching all the ins and outs that you miss by only watching the television episodes. Plus, signing up for the live feeds by clicking on our banners and links is a great way to help support all that we do here all summer long.
CLICK HERE
to get signed up today and help support this website at the very same time. We truly appreciate your support.




Here's just a sneak peek inside the wheeling and dealings of Vanessa and Austin this morning...

9:15 AM BBT - Audrey talks to John. He agrees to be a pawn AND throw the Battle of the Block ( yet again).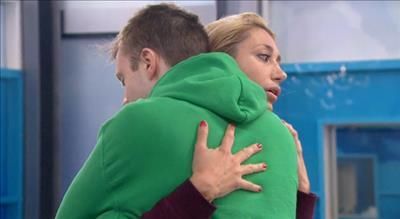 9:30 AM BBT
Austin and Vanessa tell Steve that he's not going on the block, even though that's what the rest of the house wants.
Vanessa- we are the freaks and geeks. She tells Steve to "let people think their goal is to back door Audrey".
They also tell Steve that Liz has admitted everything to them about her twin and that they (the twins) are with them. ( Freaks & Geeks )
9:33 AM BBT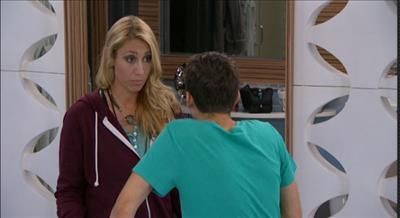 Audrey tells Jason that that she's not putting him up, but not sure what Austin will be doing. But, if he does go up, he's not a target at all.
9:41 AM BBT
Vanessa to James - this is 100% pawn territory, that ( Audrey ) is my goal. But, PLEASE do not let her ( Audrey ) know that's the goal.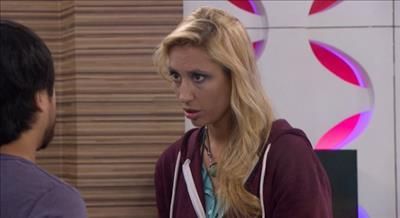 James- yeah I understand and I appreciate you coming to me. I respect your decision and I'm on board.
9:45 AM BBT
Vanessa and Austin assure Audrey that she will not be back doored this week.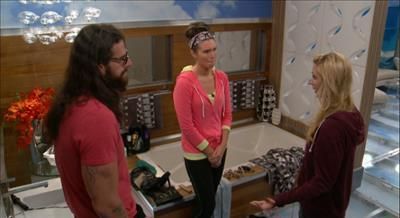 Vanessa- this week, we need to find a way to clean up your image, in case we're not in power this week.

Audrey - who is going up?
Vanessa- we have a big pawn, little pawn on each side. And, then we have our back door option.
Audrey – which is who?
Vanessa – I'd rather not say... but I give you my word, it's not you.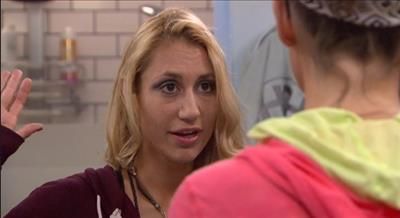 Vanessa- people are saying that you were the other vo
te for Da'Vonne.
Audrey – no. I would never give her my vote. I swear I would never give her that satisfaction.

Vanessa- the only way we're going to be able to get through this, is if they think we are going to back door you.


** The plan is for Vanessa to nominate John and James and Austin will nominate Jason and Meg.

We'll update you with the official nominees as soon as the Nomination Ceremony is over.

The drama continues on the Live Feeds...
Don't have the Live Feeds Yet?

No problem...
Just
CLICK HERE
or on any of the live feed banners you see here to get signed up and help support this website at the very same time.

We're glad you are here with us for another season of Big Brother!

Please note: If you are a returning member, you will need to register again.
*Your old BBU sign in and password will not work - you must Register again

.
There is a two step registration process.
1) Complete registration and you MUST include a valid email address you can check.
2) Upon completing step 1 - make sure you check your email address because you MUST click on the second step verification link to complete your registration process.
Live Feeds not for you? Another great way to help support this website is by making a donation via our PayPal button. It's just over there on the right! We truly appreciate any support and would not be able to do this without you! Be sure to add your BBU Nickname in the note section so I can add your new donator button!
Join us on our Forums for great discussions and live feed updates, all summer long.

As always, thanks for reading ~~ Lexie
Follow us on Twitter -
https://twitter.com/BB_Updates
and Facebook -
https://www.facebook.com/bigbrotherupdates
Check out one of our favorite places on the net - -
SirLinksAlot.net