The Big Brother 17 Head of Household Vanessa Rousso has been looking high and low for a reason. The Live Feed watchers have heard her say no less that 50 times, that she "needs a reason" to make a move that she wants to make. Last night, she finally got it. I'm not sure who is happier, Vanessa or the live feed watchers, but I do know who's not. Keep
reading or click "see more" below for a sneak peek at the latest drama inside the Big Brother 17 house. Watch all the drama on the Live Feeds! Try them one week for Free and then they are only $5.99 per month. It's just not Big Brother without the Live Feeds, you're sure to enjoy watching all the ins and outs that you miss by only watching the television episodes. Plus, signing up for the live feeds by clicking on our banners and links is a great way to help support all that we do here all summer long.
CLICK HERE
to get signed up today and help support this website at the very same time. We truly appreciate your support.
It's no secret to the Live Feed watchers that Audrey isn't the target this week. John winning the Power of Veto, doesn't change that. It did cause Vanessa to have a moment or panic with Austin, as she accused him of throwing the Power of Veto Competition. However, letting that go, she set her mind to finding a reason to nominate Jeff Weldon as the replacement nominee. All day long, no matter who she talked to, she couldn't wrap her head around a reason that she could nominate him, without getting more blood on her hands, even though she was told over and over again by her "alliance" members that she had clearly had the votes to oust Jeff, without any trouble. She even asked, begged, Audrey for a valid reason, as to why she would be nominating Jeff.
In the end, it was Austin that handed Vanessa the "reason" she had been so desperately searching for. But, it was Audrey that helped to orchestrate it.... and she celebrates alone in the HOH room, as it all start to goes down...

4:25 AM BBT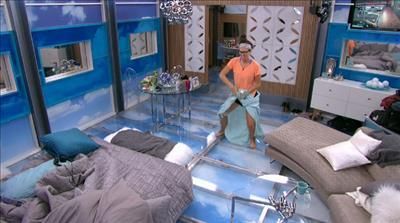 Audrey - yeah .. **** yeah!


At the same time downstairs... 4:25 AM BBT
Austin begins ...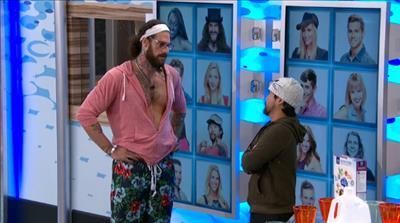 Austin tells James that he wants to save him, doesn't want him to go home. In return James tells Austin that he will not target Vanessa and that he might need to watch is back where Jeff is concerned.

4:30 AM BBT - Austin goes straight to Vanessa, tells her what James said and asks if he should confront Jeff.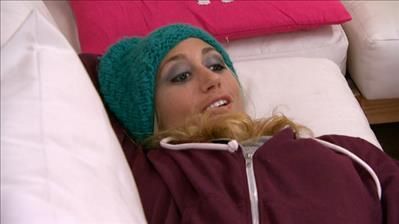 Vanessa- yes. it's perfect.

Jeff has been talking with Clay and Shelli..
Austin stands and listens...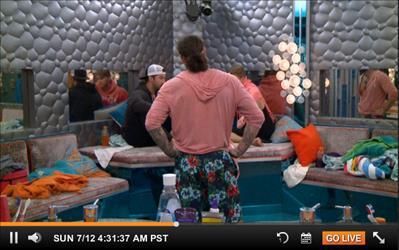 Then...
Austin to Jeff- dude are you throwing me under the bus?
Jeff- no dude, I've been working with you
Austin- I just talked to James and he told me under no uncertain terms that he can't say much.. but to watch my ****ing back.

Jeff- maybe from him.

Austin- no with you.
Jeff- really? We are good.. James is freaking out because he's on the block.
Clay chimes in asking Austin about the convo he had with Jeff, where Jeff said that "Shelli couldn't be trusted"
Jeff- really? I said that Shelli couldn't be trusted???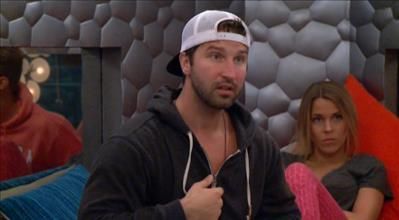 Shell to Jeff- what the hell dude?

Jeff- that's complete bull****..

Austin - yeah?

Jeff- yeah.. now what are YOU trying to pull?

Austin- I just want to know who is lying and who is not...
Jeff- lets step back... none of this is making sense...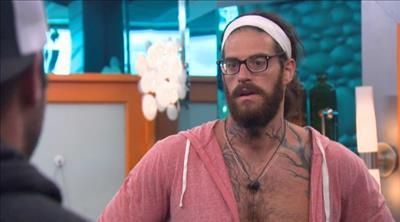 Austin - it's not ?

Jeff- no ..

Austin- I think I'm being played for a fool..

Jeff- you are not being played for a fool Austin.

Austin- so you never threw Shelli under the bus?

Jeff- no ... I have no idea what the **** you are talking about...

4:37 AM BBT- Enter Vanessa...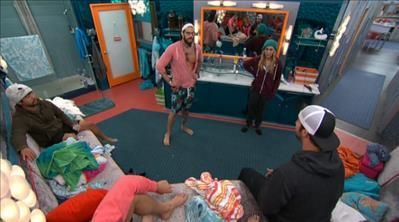 Vanessa asking him if he never said that Shelli couldn't be trusted...

Jeff to Vanessa- when you called me in there and wanted me to join your alliance..

Vanessa- what did you just say?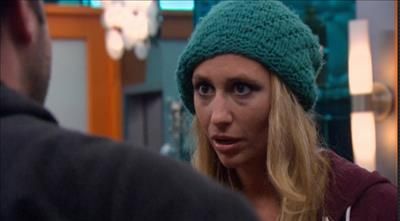 Jeff- when you asked me about the alliance...




Vanessa- when I asked you to join MY alliance... you must be trippin' .. I'm HoH ... . buddy.. YOU told me that you were going to pull me into a meeting.. DON"T you DARE imply that was MY idea.

Jeff says they never had the meeting..

Vanessa- Correct. Because you said that you couldn't do it with Shelli and Clay because you didn't think they could be trusted.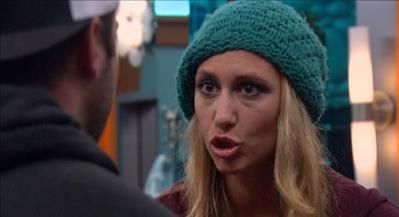 Vanessa- and now you're trying to imply that I ever came to you and wanted to start an alliance... buddy .. that never happened.. and I'm sorry ... but you just sealed your fate.

Jeff- really?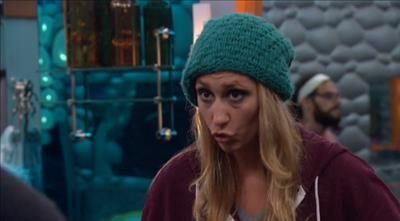 Vanessa- you want to ****ing challenge me.. have fun.. that's it.. you are a ****ing lair .. straight up ..

Vanessa walks away ...



Jeff turns to Shelli and says - I did say that ... but I couldn't tell her that I wanted to join her alliance .. because I was already in an alliance with you guys..



(if looks could kill right? )

Clay - why didn't you say that just now?
Jeff- because I didn't really remember saying it...


In the background.. we can hear Vanessa going off about Jeff being a liar.. " he just lied right to my face" ...


4:40 AM BBT - Vanessa fills Audrey in on what just happened...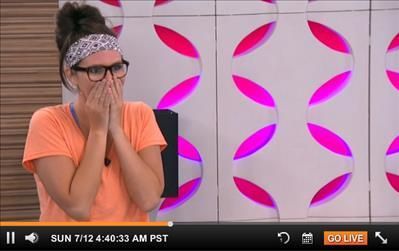 Vanessa heads back down and tells the kitchen crowd again that "she's sorry" "but Jeff is a liar" and "he sealed his faith" ..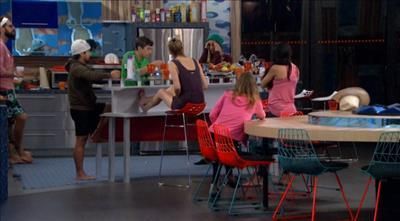 She tells James that she respects him, didn't want him to go home.. etc.

She goes on and on about how she "Can't believe he ( Jeff ) just said all that about her trying to start an alliance with him" ...

Meanwhile...

Jeff continues to try to do damage control with Shelli and Clay ...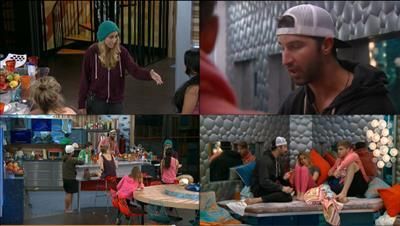 6:00 AM BBT - Jeff/Meg/Jason/James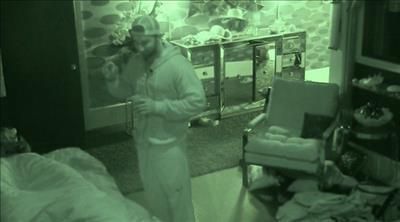 Jeff - I'm ****ed.

Believe me the drama will continue today on the Live Feeds...
Don't have the Live Feeds Yet?

No problem...
Just
CLICK HERE
or on any of the live feed banners you see here to get signed up and help support this website at the very same time.

Catch up with our Live Feed Updates HERE or join in on a Live Feed Discussion HERE
Another great way to help support this website is by making a donation via our PayPal button. It's just over there on the right! We truly appreciate any support and would not be able to do this without you! Be sure to add your BBU Nickname in the note section so I can add your new donator button!
Join us on our Forums for great discussions and live feed updates, all summer long.

As always, thanks for reading ~~ Lexie
Follow us on Twitter -
https://twitter.com/BB_Updates
and Facebook -
https://www.facebook.com/bigbrotherupdates
Check out one of our favorite places on the net - -
SirLinksAlot.net
Please note: If you are a returning member, you will need to register again.
*Your old BBU sign in and password will not work - you must Register again

.
There is a two step registration process.
1) Complete registration and you MUST include a valid email address you can check.
2) Upon completing step 1 - make sure you check your email address because you MUST click on the second step verification link to complete your registration process.