The paranoia in the Big Brother 17 house mounts as this week ends and another one begins, with someone else holding the power. Vanessa Rousso has hedged her bets again on where Audrey Middleton stands and Jackie Ibarra, someone that we haven't heard that much of, reveals a little bit of how she plans to play the game moving forward.
Keep reading or click "see more" below for a sneak peek inside the Big Brother 17 house. Try the Live Feeds FREE for one week! Watch all the drama on the Live Feeds! This season, the Live Feeds are only $5.99 per month. And, it
's just not Big Brother without the Live Feeds, you're sure to enjoy watching all the ins and outs that you miss by only watching the television episodes. Plus, signing up for the live feeds by clicking on our banners and links is a great way to help support all that we do here all summer long.
CLICK HERE
to get signed up today and help support this website at the very same time. We truly appreciate your support.
4:13 PM BBT




Vanessa- I actually feel strongly that she ( Audrey ) is America's Player.
Austin- I do too

Vanessa - Audrey's gotta go, she's too much of an X factor that we can't control
Austin - we need to move someone else into that alliance.

Vanessa - Liz.
Austin- with Sleeper Cell?
Vanessa- yeah
Austin - we have that with Sixth Sense
Vanessa - oh yeah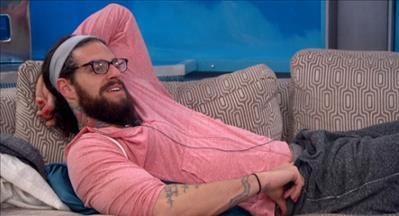 Austin- we need to pull in someone with Steve, that's separate from all this bull****
Vanessa- Johnny Mac...
Austin- it might have to be Johnny Mac
Vanessa- or Becky
Austin - I like Becky
Vanessa- she can win comps
Austin- yeah
Vanessa- but she's very controlling, would be hard to get her to throw things, but Johnny Mac is passive.





Vanessa- Audrey's gotta go.
Austin- would you now put her up, if you had to take it back?
Vanessa- with this information, yeah.
Austin- damn it
Vanessa - it's too scary to go deep with her, she could **** everything up. I'm telling you it's Audrey and I hate it, because I really want to play with her. But I know, I know it's her. She has to go.
5:15 PM BBT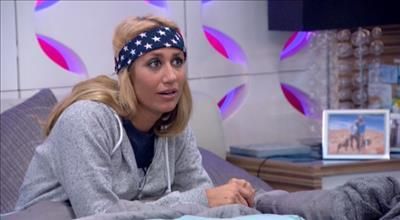 Vanessa- If you have to bet, you'd think Audrey is America's Player?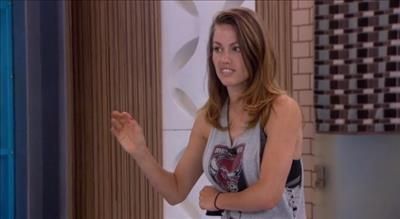 Becky- No, I think she is ****ing crazy

9:00 PM BBT
Jackie tells Jeff that she believes the only two votes he will have to stay, are her and Johnny Mac.

Jackie to Jeff - believe me.. I want to let loose too... but this game is who can bite their tongue the longest... you have to be such a little bitch in this game. I hate it.
I don't even want to be in alliance right now. I'm not playing the game until jury. I am just laying low.


Jackie- I think that Austin wants you gone, because he is jealous.. he thinks with you gone, he can control me like he does Liz. But, what he doesn't know,is that I will have him wrapped around my finger.
The drama continues on the Live Feeds, try them today Free for one week.
Just
CLICK HERE
or on any of the live feed banners you see here to get signed up and help support this website at the very same time.

Catch up with our Live Feed Updates HERE or join in on a Live Feed Discussion HERE
Another great way to help support this website is by making a donation via our PayPal button. It's just over there on the right! We truly appreciate any support and would not be able to do this without you! Be sure to add your BBU Nickname in the note section so I can add your new donator button!
Follow us on Twitter -
https://twitter.com/BB_Updates
and Facebook -
https://www.facebook.com/bigbrotherupdates
Check out one of our favorite places on the net - -
SirLinksAlot.net
Please note: If you are a returning member, you will need to register again.
*Your old BBU sign in and password will not work - you must Register again

.

For all ( returning or new ) registering:
There is a two step registration process...

1) Complete registration and you MUST include a valid email address you can check.
2) Upon completing step 1 - make sure you check your email address because you MUST click on the second step verification link to complete your registration process.
As always, thanks for reading ~~ Lexie