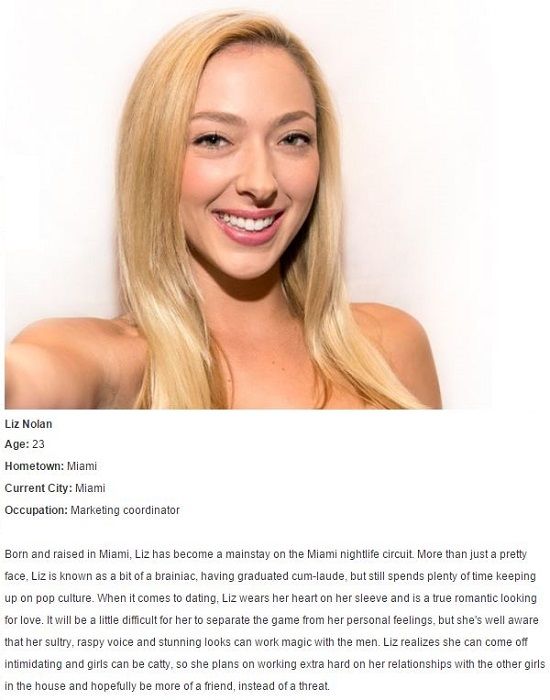 Three adjectives that describe you: Outgoing, likable, and determined.
Favorite Activities: Adventuring around town, eating, exercising, boating in Miami, and paddle boarding.
What do you think will be the most difficult part about living inside the Big Brother house: Sharing a bathroom/facilities. Also, being careful not to walk around naked!
Which past Big Brother cast member did you like most: Janelle and Jeff were my faves. I also loved Frankie Grande.
What are you afraid of: The dark.
Finish this sentence: My life's motto is… Life's too short to blend in.
What would you take into the house and why: A disposable camera to take pics, a kick-ass book, and an emergency bottle of wine.