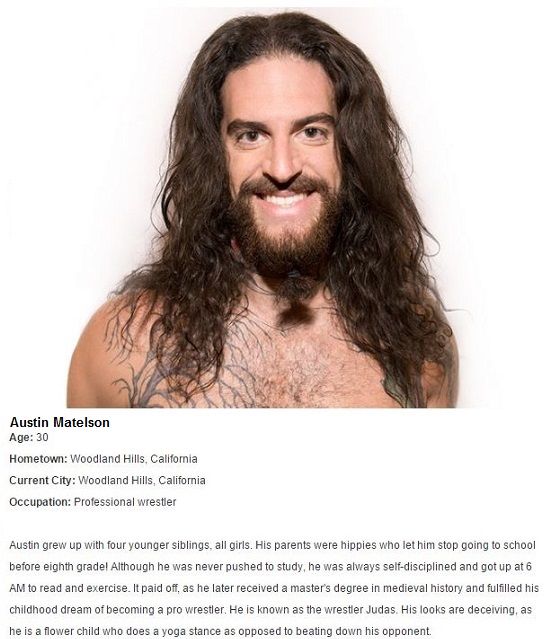 Three adjectives that describe you: Taut, equivocal, and passionate.
Favorite Activities: Gymnastics, cheerleading, yoga, Pilates, reading, writing, and people watching.
What do you think will be the most difficult part about living inside the Big Brother house: Being cut off from my routine and from my family.
Which past Big Brother cast member did you like most: I liked Dr. Will and Howie the most. They are complete opposites, Will being the player I would study and try to emulate, but Howie I found hilarious and fun.
What are you afraid of: Scissors, train tracks, truth claims, and living an average life.
Finish this sentence: My life's motto is… Silence makes losers of us all.
What would you take into the house and why: Three Color Me Badd CDs, in case the first two broke.