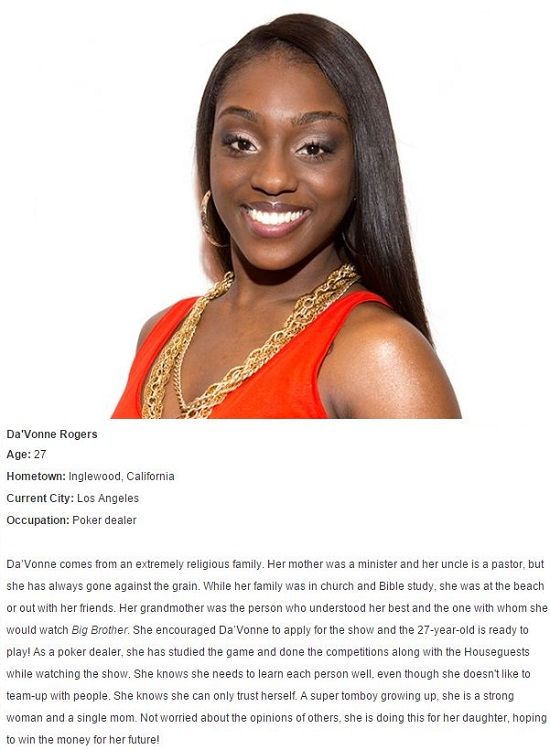 Three adjectives that describe you: Spontaneous, mysterious, and risky.
Favorite Activities: Shopping, reading, people-watching, and beach walks.
What do you think will be the most difficult part about living inside the Big Brother house: Being away from my daughter and not able to see her, hold her, or smell her. I can handle what the house has to offer, I'm just going to miss my baby. I've never been away from her for more than a few hours.
Which past Big Brother cast member did you like most: Rachel. I loved and hated her. I loved her because she was a competition genius, but I hated her because she was too damn emotional.
What are you afraid of: Bugs and insects! Any and all kinds. I will knock down babies and old people just to get away.
Finish this sentence: My life's motto is… Hakuna matata! We have literally only one life to live and I'm not going to spend mine stressed out and full of worries.
What would you take into the house and why: A pic of my daughter or one of her blankets. I need to see or smell her in order to deal with not being around her. I need it for my sanity. Also, a T-shirt with my grandmother's picture on it since she's the reason I even auditioned and I want her to enjoy the experience with me. I'd also want my Bible. I know these people are going to push my buttons I need my Bible to keep from exploding.