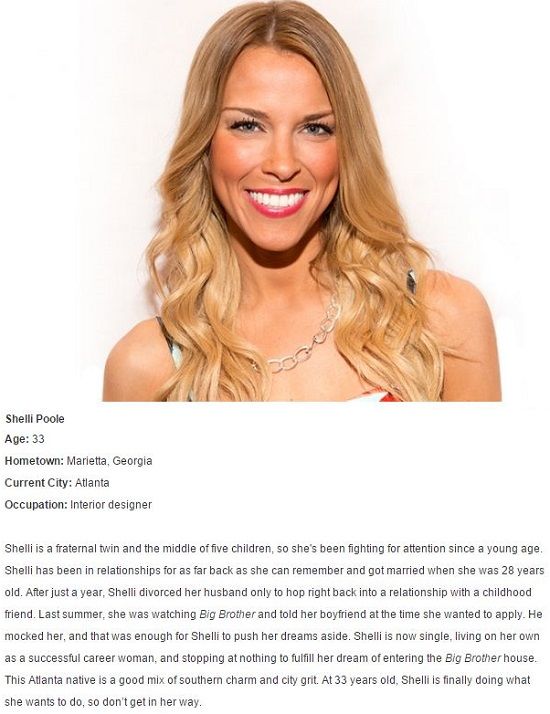 Three adjectives that describe you: Outgoing, loyal, and energetic.
Favorite Activities: Shopping! Decorating. Wine and dinner with friends. I'm a workaholic, so I'm out working a lot. I do love TV. I am also a jewelry designer, so I spend a lot of time making handmade jewelry and selling it on Etsy: sweetclover05.etsy.com.
What do you think will be the most difficult part about living inside the Big Brother house: Seclusion! And not knowing who to trust.
Which past Big Brother cast member did you like most: Cody was so hot. Derrick was my very favorite. I also liked Brendan and Rachel, and obviously Jeff and Jordan! What are you afraid of: Sharks and alligators.
Finish this sentence: My life's motto is… Be happy, have fun. Seriously.
What would you take into the house and why: My dog! He is my love and everyone would love him! I'd also want a camera to capture our moments and an iPod so we could have dance parties.