Sorry about the delay in posting these pics, but I am just now feeling better after cracking a tooth on a slice of pizza.
This years RR was yet another great experience for me. Got a few pics pics and talked to many former HG's........as well as the possibility of me confirming a "secret romance between a BB HG and a Survivor Castaway. More on this later.
I just had to get a pic with 2 of the 3 "Red Unitard Girls" of BB. Sheila and Michelle.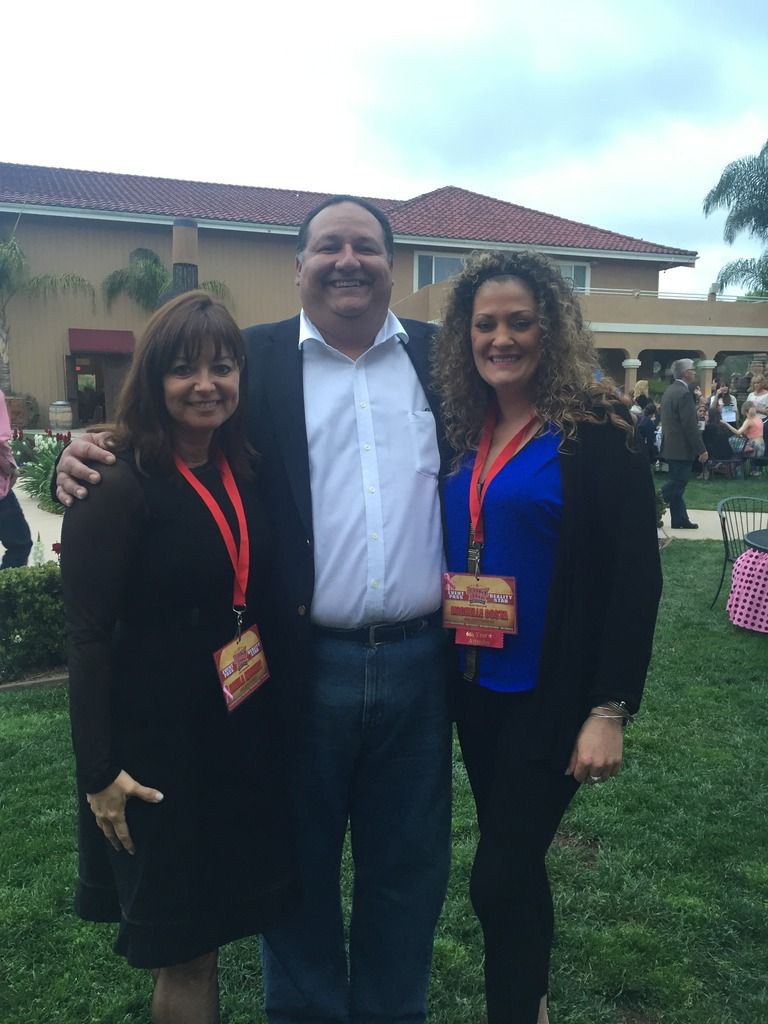 The Winery sells their own Almond Sparkling Wine, which I really like. So I bought a glass for Jackie, Meg, and Jason (BB 17), As well as Sarah and Brittnee from BBCan 3.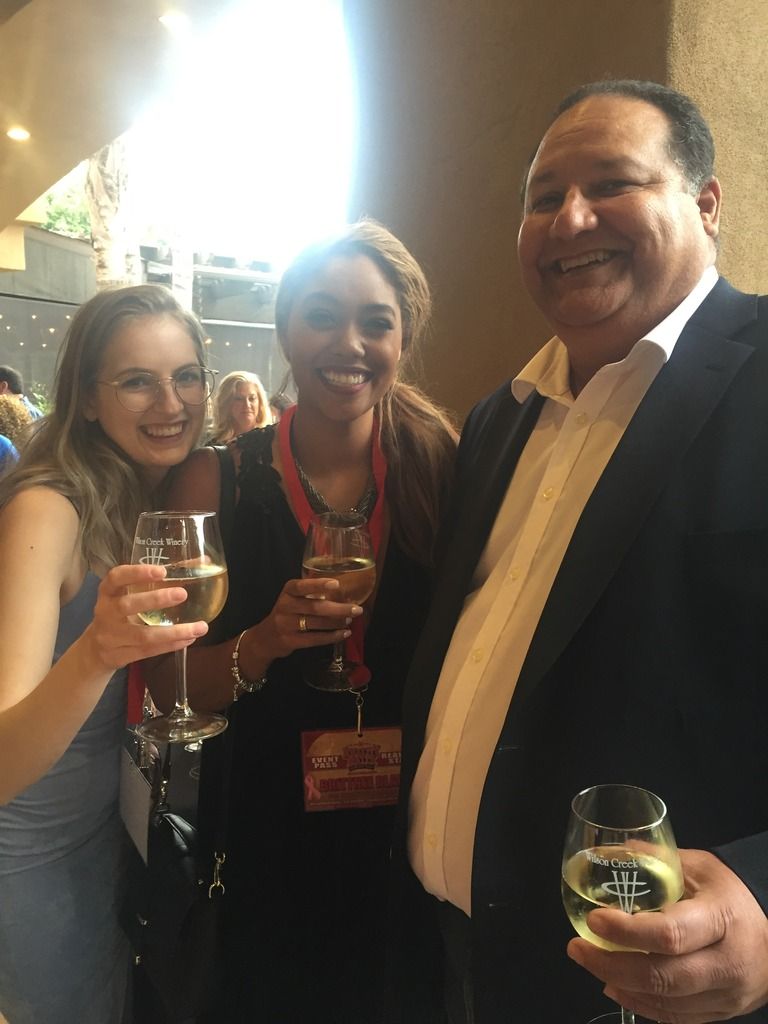 I finally got a pic with the "On The Block" duo, Spencer and McCrae. I wanted to get one last year, but I did not know Spencer had shaved his beard. I probably walked past him 100 times and never knew it.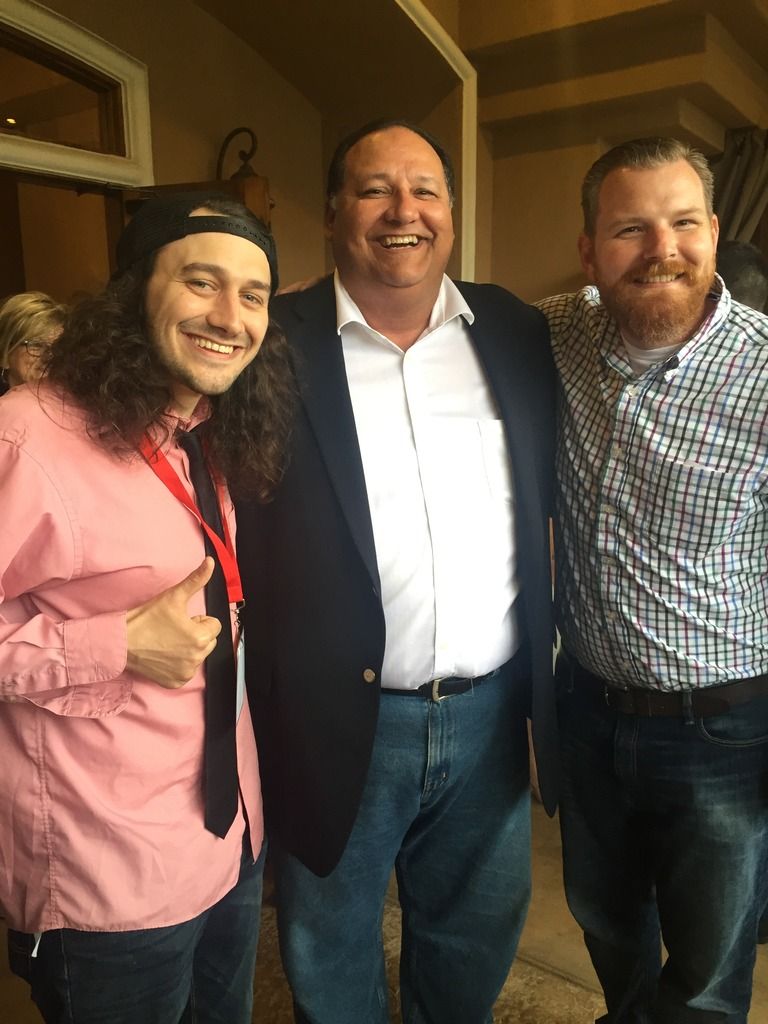 I really hope this next pic does not offend. Personally, I really liked "The Glass House" although we can all agree ABC really screwed up in how they launched it.
I liked it for the same reason I like BB Canada, it was similar, but different from our beloved Big Brother.
Besides, Jeffry and Gene actually make my 6'3", 340 pound fat butt look small. These guys are giants!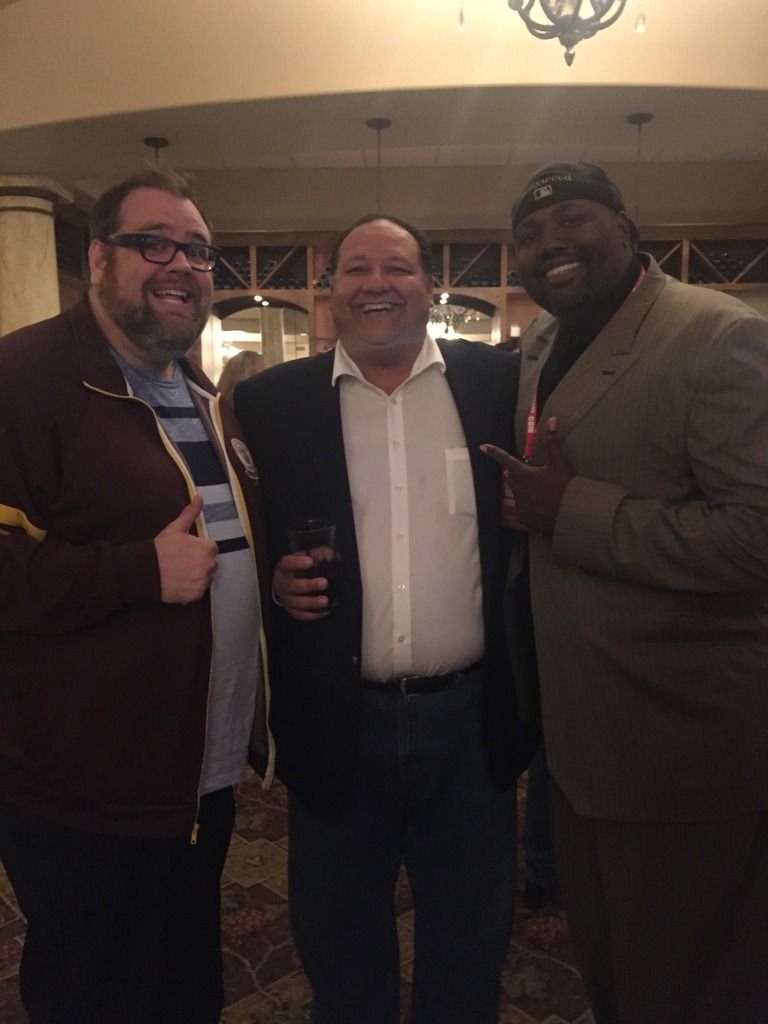 RUMOR #1
The scuttlebutt around the event was that our Meg Maley and Survivor World's Apart Winner Mike Holloway are dating but it is not confirmed or it is on the down-low.
Seeing how the 2 were always holding hands and were inseparable, me thinks the rumor is true.
RUMOR #2
It was said that the reason they are together is so they are in a position for another Survivor "Blood v Water" season. HUUUMMMM.
RUMOR #3
What if the BvW is not for Survivor, but for Big Brother? I think this is within the realm of possibilities.