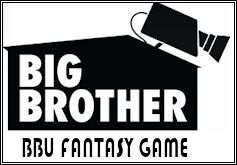 Round 13 *SPECIAL TAPED EVICTION* : 09/13/16 - 09/14/16
Evicted (on 09/13)
(20 pts)
New HOH:
(20 pts)
Noms:
(10 pts each)
POV Winner:
(15 pts)
Renom (if POV used):
(10 pts)
Choose your answers for each to the best of your ability
You must
have your answers in by
the time the *TAPED "LIVE" eviction show* starts on
Tuesday, September 13, 2016 @ 8:00PM (EST)
! Results for this round will be posted after all answers have been aired. Good luck all and have fun!

Note: Please remember things are about to "overlap" even more as we move into our Final 1.5 week of BB18!. This round of questions is for the upcoming *SPECIAL TAPED EVICTION* night/show through ONLY ONE NIGHT later...this round is starting with the *SPECIAL/TAPED* eviction on Tuesday (September 13th).