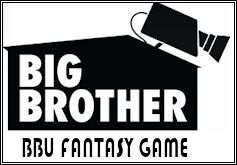 Round 14 *F4 EVICTION* : 09/14/16
Evicted (on 09/14)
(20 pts)
HOH Part One Winner:
(25 pts)
Bonus: How many times will Julie say "But First.." during the episode?
(10 pts)
Bonus: What color dress will Julie be wearing?
(10 pts)
Choose your answers for each to the best of your ability
You must
have your answers in by
the time the show starts on
Wednesday, September 14, 2016 @ 8:00PM (EST)
! Results for this round will be posted after all answers have been aired. Good luck all and have fun!

Note: Please remember things are about to "overlap" even more as we move into our Final 1.5 week of BB18!. This round of questions is for the upcoming show airing on Wednesday (September 14th).