Corey Brooks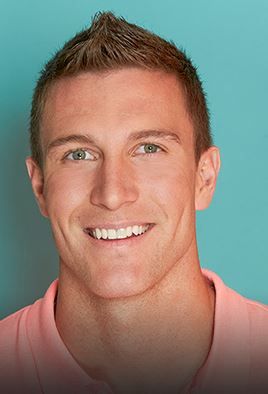 Biography
Corey Brooks
Age:
25
Hometown:
Dallas, TX
Current City:
Dallas, TX
Occupation:
Baseball coach
Three adjectives that describe you:
Extraordinary, passionate, and lovable.
Favorite Activities:
I love to travel. Recently, I went to San Francisco to watch my best friend, Ross Stripling, make his MLB debut for the L.A. Dodgers. I like sightseeing, hiking, getting sick bro pics, playing sports, going out and meeting people, trying out new restaurants, playing PS4, and just being active, in general.
What do you think will be the most difficult part about living inside the Big Brother house?
Not seeing my family and friends for a while, but I know it will all be worth it. Also, I think it will be tough to get into a daily routine because I like to keep busy, work out, and do things that make me happy, so I will have to figure that out.
Which past Big Brother cast member did you like most?
I really like Cody [Calafiore] from Season 16. Cody is very likable, like me. He makes rational decisions when the time comes, does well at analyzing situations, and doesn't stir the pot at the wrong times.
The chicks also like him, so, in my eyes, he's a very dynamic player with a lot of potential to win. I really see my game being similar to his and maybe a little mixture of Zach [Rance] from Season 16, at times. Zach likes to make moves here and there, which I do, too, because I don't like to pass up an opportunity just because of a risk.
Do you have a strategy for winning the game?
I plan to use my great people skills and stay off the block by making as many alliances as possible, even individually. I don't want to have too much power to where I'm forced to get blood on my hands. I'm also not going to be a floater. I'm going to be a key player in competitions and have one of the strongest social games.
I don't want to give anyone a reason to vote me off, but if I'm ever in position to have to put someone on the block, I'll really have to dig for a logical reason and explain why for damage control. I definitely want to have one of the strongest relationships with one or two other players that would be the strongest in the game.
My life's motto is…
Life is like a box of chocolates. You never know what you're gonna get!
What would you take into the house, and why?
My dog Rory and a samurai sword, so everyone knows who the boss is.