Welcome Back...it's been SOOOOO long since we've seen you ....
We're here for this Fall Edition of Big Brother Over The Top!
And, with a new season.... new buttons!
We're happy to once again to offer the BBU BBOTT Buttons to those of you who support this website via your donations.
Of course, no one is required to make a donation, you can come and read and post anytime 365 days of the year. Not only are we covering this new Fall Season, we also have discussion about the new season of Survivor and coming soon, the Amazing Race AND... you do not want to miss BBFanShan's Fantasy Survivor & Amazing Race games... they are pretty terrific to play : )
Of course, we can't do what we do here summer or fall, without YOU!
So, we use the donator buttons as a small way to say thanks to those of you who do help support this website via your donations.
You won't find annoying pop-up ads here at BBU, in fact, you won't find the website filled with any ads at all, other than the
Live Feed Ads
, which also ( if you click on them and sign up for the live feeds ) helps to support what we do here each and everyday 24/7 during the Big Brother season.
We try to make each summer AND fall a wonderful experience here for you at BBU, no matter what happens inside the Big Brother House.
We hope that you enjoy your time here and this new OVER THE TOP season!
Make your a donation and climb the ladder ... because Kenny has an OVER THE TOP button that's coming at the end of this donation rainbow.....
1st donation ...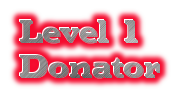 2nd donation ...
3rd....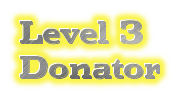 4th ...
5th...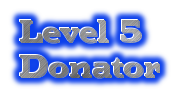 6th...
7th....
8th....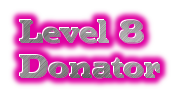 9th....
10th....
more coming soon ....
Including the OVER THE TOP button that if you earn during this "BBOTT season" ... it will stay with you throughout the upcoming summer season of BB19...
(thanks to Kenny for this awesome button )
We truly, truly appreciate any support you guys can give ❤️