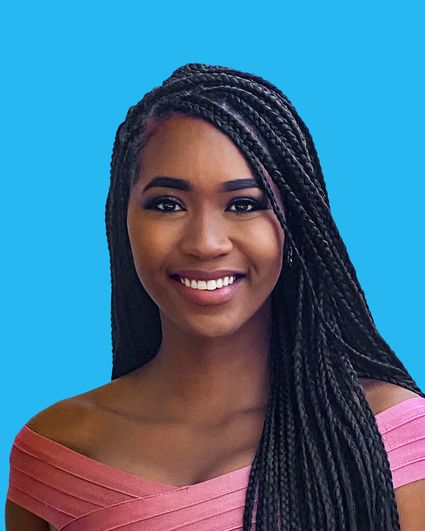 Bayleigh Dayton
Age:
27
Hometown:
Kansas City, Missouri
Current city:
Los Angeles
Occupation:
Model
Previous season:
Big Brother
20. Bayleigh had a showmance with fellow Houseguest Swaggy
C.; they're now married.
Three adjectives that describe you:
Sassy, sensitive, and sporty.
Favorite activities:
My favorite activities include yoga, playing with my dog (Velvet), and dates
with my husband (Swaggy).
Why do you want to play Big Brother again?
The first time I played
Big Brother,
I was distracted by a showmance and a pregnancy. Now, I
have no distractions and I'm ready to play.
What do you think will be the most difficult part about living inside the Big Brother house?
My only concern is not letting my emotions get to me. If I am irritated, people will know it. So,
maintaining a good attitude and being nice will be my biggest hump.
Which past Big Brother cast member did you like most and why?
I love Janelle. I think she is beautiful, smart, and underrated.
What is your strategy for winning the game?
My strategy is to align with a strong competitor, keep my mouth shut, and play the social game!
Be loveable, but non-threatening.
How does this strategy differ from the last time you played?
I didn't have a strategy last time I played. I just was going with the flow.
Have you changed/evolved since the last time you were on the show?
Since the last time I was on the show, I am so much more aware of my emotions and I have
worked on my communication skills!
My life's motto is…
"Walk with Kings and Queens but never lose the common touch."
What would you take into the house and why?
-My bible
-My yoga mat
-My dog
Fun facts about yourself:
-I have been to all 50 states.
-I used to be a flight attendant.
-I am the only woman of color to ever be crowned Miss Missouri USA.
-I met my husband on television.
-I am a yoga instructor.