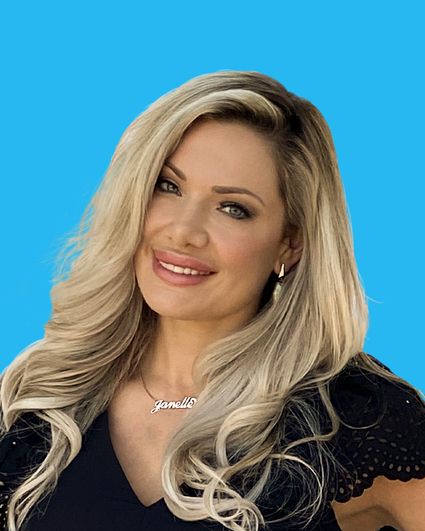 Janelle Pierzina
Age:
40
Hometown:
Grand Rapids, Minnesota
Current city:
Minneapolis, Minnesota
Occupation:
Real estate agent
Previous seasons:
Big Brother
6,
Big Brother
7, and
Big Brother
14. Janelle finished third two
seasons in a row and won the first America's Favorite Houseguest vote in Season 6.
Three adjectives that describe you:
Ambitious, loyal, and persistent.
Favorite activities:
Working out with my girlfriends at Pure Barre, drinking wine, spending time
with my family, and interior decorating.
Why do you want to play Big Brother again?
It is the greatest and most challenging game that I have ever played. I have a lot I have to prove
myself.
What do you think will be the most difficult part about living inside the Big Brother house?
Being away from my family and business.
Which past Big Brother cast member did you like most and why?
Britney Haynes. She's my
Big Brother
bestie and makes me laugh until my stomach hurts!
What is your strategy for winning the game?
Win the first HOH, pick my allies Week 1, stay loyal to my alliance, start playing more cut throat
once Houseguests start going to jury and separate game level from personal.
How does this strategy differ from the last time you played?
I have never played a cut throat game. This time around, I will.
Have you changed/evolved since the last time you were on the show?
I am completely a different woman.
My life's motto is…
"There is no elevator to success —you have to take the stairs."
What would you take into the house and why?
-Pictures of loved ones.
-Beauty products.
-A bible.
Fun facts about yourself:
-My last meal on Earth would be sushi.
-My proudest accomplishment is my children.
-I have a house rabbit that lives in our home (he is house littered).
-My celebrity crush is Chris Hemsworth.
-My most prized possession is my designer shoe and bag collection.