HoH Suite Spot - Shelli Poole Gets Real
Read what Shelli has to say about her new home, the cast, and her first win. Posted on Jul 8, 2015 01:25pm
This week,
Big Brother
crowned Shelli Pool as Season 17's second Head of Household (HoH). Read below to see how Shelli is adjusting to her new "home" and what it's like being filmed 24/7.
I'm in the
Big Brother
house!!! This week I am Head of Household (woo hoo!), and each night as I lay in the HoH bedroom and watch the camera view of the kitchen, I am struck with the insane realization that this is
my home
! This cast is now
my family
. I have to remind myself each day to pause and look around at my surroundings… I am a Houseguest on
Big Brother
!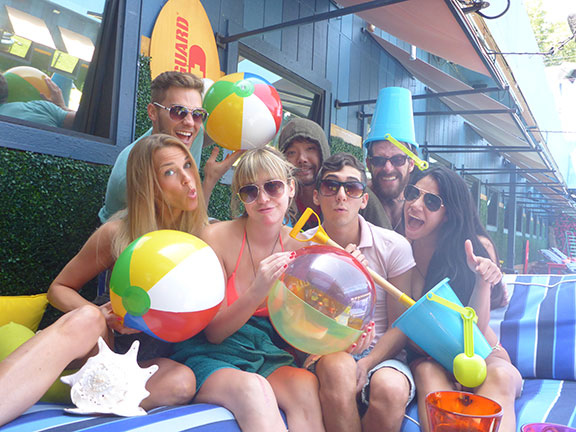 It has been a few weeks here in the house and it already feels like home. This cast is phenomenal. These are people I will look forward to having relationships outside of this game for the rest of my life. But let me tell ya, this game it gets hard. I am more emotional than I expected. It is definitely a struggle to separate personal feelings with game play, but we've gotta do what we came here to do. This week, I had to put two people up on the block, and it isn't easy.
My hope through this game is that we can all play hard but kind. But who am I kidding? I am bracing myself for the twists and turns and drama and games. It's going to be a wild ride! I am so excited for a new twist each week and for the crazy cool competitions to come.
As a viewer, this game has me on the edge of my seat, jumping up and down, screaming at my TV every week.
As a player, this game has us all going a little
cray
! We have no idea what y'all know out there, but we are having so much fun trying to figure it out!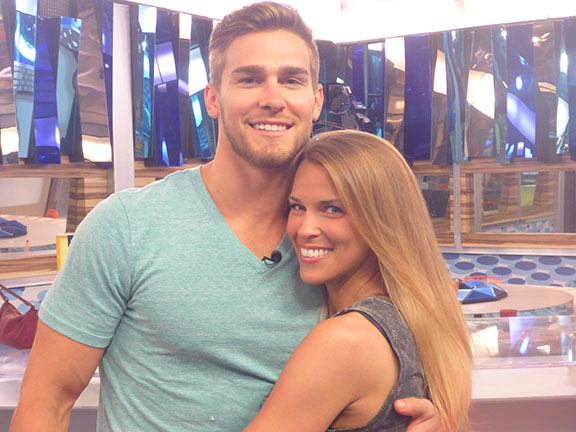 Shout out to my fabulous family. I miss y'all so much and know you are cheering me on every day! It is through your strength and love that I am playing this game each day with honesty and integrity.
To all of my ATL friends, I can't wait to squeal with y'all about of this!
Da'Vonne: Feisty and strong, you are a beautiful woman.
Austin: Our big teddy bear! So docile and spiritual.
Steve: My Stevie B! So intelligent and silly. (Team Stelli!)
Liz: Such a cool chick—or chicks?? Hmmmmm,
Audrey: You know you are my girl. I admire all you have overcome and am honored to know you.
James: The funniest guy I've ever met. Can we just have a "James Show?" You are such a character!
Jeff: You are going to be my friend forever. You are a doll.
Vanessa: Girls in their 30s rule! Thank goodness for you, my girl!
Clay: What would I do without you here? Such a true gentleman who reminds me of home.
Jason: You know I fell in love with you from the minute you walked through the front door!
Meg: How is it possible for someone to be so adorable?!?
Becky: A confident and well-rounded woman. I am loving getting to know you.
Jace: We miss you, friend! Keep your light glowing!
John: You are so unique and funny!
Jackie: Such a hottie with the cutest spunk!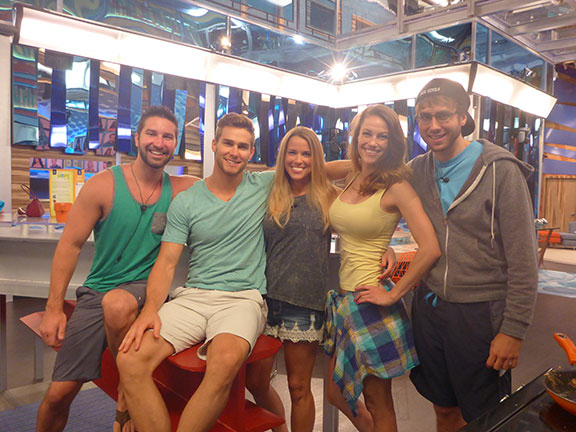 It's time to get this game going
strong
!
It's only Week 2, so I don't have much else to gush about, but I intend to win HoH again and will have so much more to say!
We are all having a blast so far and we can feel it in the air that it's about to get
real
up in here. Keep watching and keep rooting for this freaking amazing
Big Brother
summer!