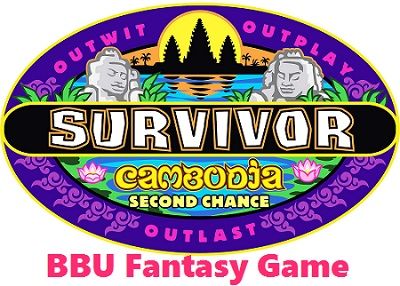 Episode 8: You Call, We'll Haul
1- Which SURVIVOR will win the *Individual Immunity*? (25 pts)

2- Which survivor will say this week's episode "title" ("You Call, We'll Haul")? (25 pts)

3- Which "team" (Team 1 or Team 2) will win the *Reward Challenge*? (20 pts)
*Note: "Teams" for the Reward Challenge are as follows:
Team 1: Kelley (Wentworth), Kimmi, Kelly (Wiglesworth), Joe, Ciera & Keith

Team 2: Tasha, Andrew (Savage), Spencer, Jeremy, Stephen (Fishbach) & Abi-Maria
4- Which survivor will be voted out this week? (20 pts)

5- Who will Jeff *QUESTION SECOND* during Tribal Council? (15 pts)

6- Who will *VOTE FIRST* at Tribal Council? (15 pts)

7- Will another HII *BE FOUND* during this episode? (5 pts)
Give your best answers/guesses
and be sure to have them in before the show starts on
Wednesday, 11/11/15 @ 8:00PM (EST).
Results will be posted ASAP after show airs in all time zones
Good luck all and have fun!!